Author Archive: South Leeds Life Reporter
This post was written using the Create an article for South Leeds Life page. We encourage anyone living or working in South Leeds to use the website to tell their news.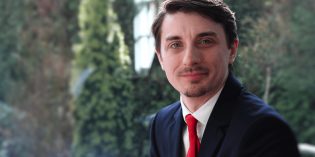 South Leeds elected three new Councillors in the local elections on 3 May 2018. We asked them to tell us what the experience was like, here Paul Wray, Councillor for Hunslet & Riverside Ward. I'd like to thank everyone who voted in the election – regardless of who for – as every vote keeps our […]
Hunslet RLFC 39-32 Whitehaven RLFC This season at the South Leeds Stadium has been good value for thrillers, and today's game (2 June 2018) was one of the best. Looking defeated at 22-32, Hunslet came back from the dead to take the points 39-32. All photos by Paul Johnson Phoenix Photography The visitors could be […]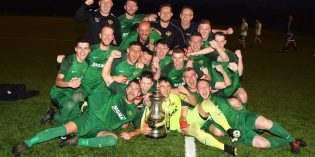 Beeston St Anthonys took on Leeds City of the West Yorkshire Premiership at Fleet Lane in the West Yorkshire AFC League Cup Final on Wednesday (30 May 2018), and brought the trophy back to South Leeds after a 3-1 victory. Stephen Crawford, Gareth Groves and Joe Wood scored for Beeston. This is the second time […]
Life expectancy has increased. More of us are living for longer than ever before. However, with this, there is a greater extent of disease and mental and/or physical disability that interferes with daily activities. Cognitive function includes capacities such as learning and remembering. With age, cognitive function declines, and this is called age-related cognitive decline. […]
Sponsored content Slimmers in south Leeds are celebrating losing weight by donating their now too-big clothes to charity. As part of a national campaign, members of the south Leeds Slimming World groups are being invited to donate the clothes, shoes, bags and accessories they no longer need since losing weight to local shops via a […]
As at last it looks like the springtime is finally upon us, the best way to enjoy the weather is to get out and enjoy the outdoors whether that be in the form of a walk, run or bike ride. Here's another suggestion from the South Leeds Lakers Running Club: St Aidan's is a hidden […]
Review: Hard Times at West Yorkshire Playhouse Fact. Hard Times is a theatre production based on a Charles Dickens' 1854 novel of the same name. Deborah McAndrew's quirky and witty adaptation of Hard Times is a joy to watch. This was my first introduction to Hard Times so not knowing the story it made it […]
Shenell Louchea Robshaw has been in touch with these photos from Sharp Lane Primary School's street party today (18 May 2018) ahead of Saturday's Royal Wedding.
Having read the book last summer, and being slightly disappointed at the film's representation of a brilliant novel, I was interested to see what the play would offer. And I'm happy to say, it did not disappoint. From start to finish I was captivated, and every role was played in a way that created real depth […]