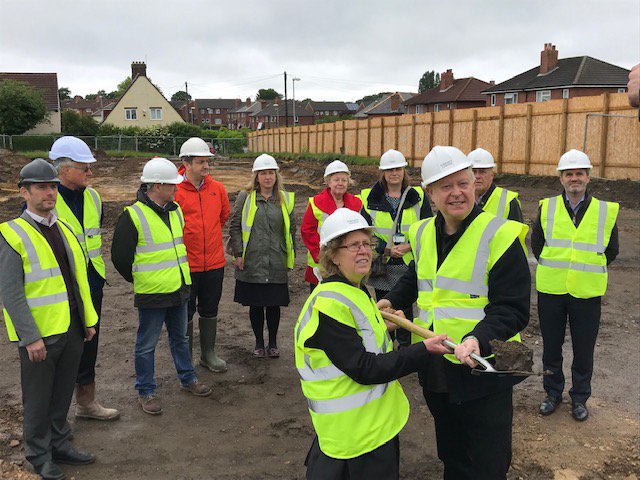 Construction of an 18-home development in Middleton by the housing association Leeds Federated has begun.
Work on the site at the junction of Acre Road and Sissons Lane formally got underway as Middleton Park councillors Judith Blake and Paul Truswell attended a ceremony to mark the project.
Leeds Federated says that the homes will be "built to nationally described space standards, with modern, attractive fittings".
Local residents will also be granted a preference through a local lettings policy.
The beginning of the development comes after a consultation at Tenants Hall Enterprise Centre and a phase of planning applications that began in December 2017.
The initial application consisted of two four-bedroom, eight three-bedroom and eight two-bedroom houses.
However, more four-bedroom homes were added following the consultation to suit the needs of families, the housing association said.
In April, Leeds City Council also approved the construction of 32 new homes on Bodmin Road by Yorkshire Housing, which will see 23 shared ownership units and a further nine for affordable rent being built.