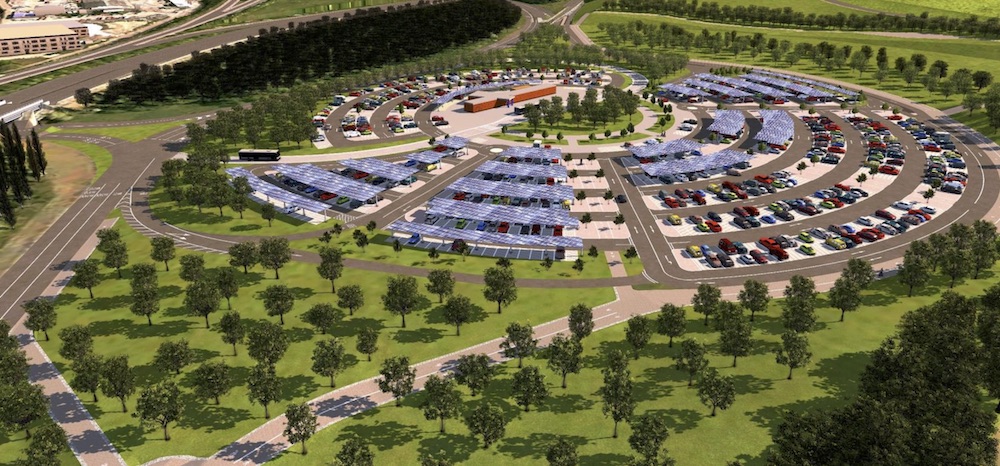 An application for planning permission for the Park & Ride scheme at Stourton has been submitted and was published on the Council's Planning Portal on Friday (2 November 2018).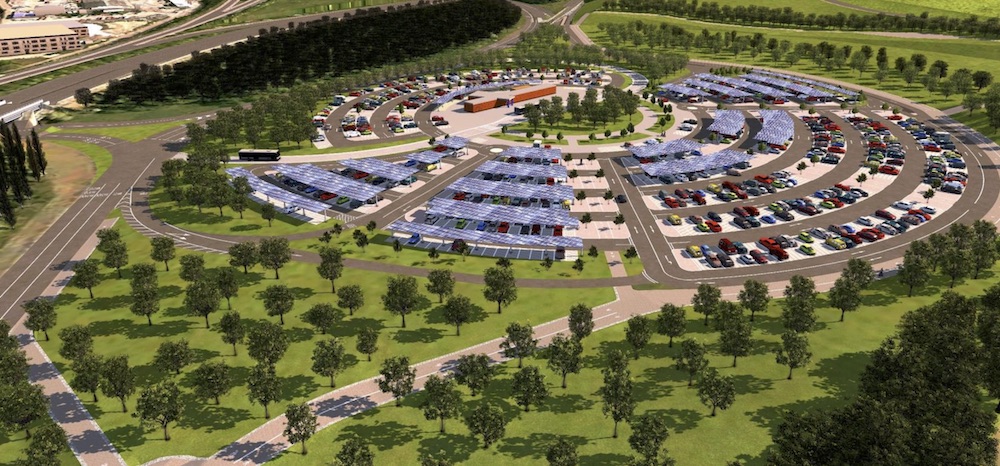 The application is for
"The development of a Park and Ride facility with car parking for up to 1,200 cars; associated single storey terminus building; landscaping; CCTV; lighting; fencing; and, associated infrastructure to include space for solar energy canopies on land located adjacent to the M621 Junction 7 roundabout."
The Planning Statement summarises all the key aspects of the scheme covering the design principles and materials to be used. It also includes air quality, noise and traffic issues as well as ground conditions and other environmental factors.
On the choice of location the report explains that 13 sites were assessed against the following critera:
Travel demand;
City centre mode share – used to identify the locations where a bus Park and Ride could capture the 
demand and be a competitive alternative to the private car;
Committed rail schemes – change in provision of rail capacity has also been considered, corridors where there has been a committed increase in rail capacity have a reduced requirement for a bus Park and Ride;
Future growth – location of future housing growth has also been considered; and
Availability of land in suitable locations across the district.
It also points out the site has been favoured for such a scheme in official plans since 2006.
The traffic assessment indicates that 70% of the traffic likely to use the Park & Ride already travels "directly adjacent" to the site, ie on the M621, A61 and A639. It predicts a reduction in traffic flow along the M621 motorway affecting parts of Hunslet Carr and Hunslet Moor.
On air quality the report points to the use of electric buses running from the scheme and states:
"Impacts on local air quality during the operation phase of the Park and Ride are expected to be negligible and do not necessitate the need for mitigation."
A campaign opposed to the scheme has been vocal in its opposition to the project accusing the Council of "dumping" the scheme on South Leeds to improve air quality and congestion in the city centre. You can find out more about the Stop Stourton Park & Ride Campaign's reasons for opposing the scheme in our previous reports here, here, here and here.
You can find our report on how the final plans were amended in the light of objections here.
The application is available to read on the Leeds City Planning Portal here.
The deadline for comments – either in favour or against the plans – is Friday 23 November 2018. You can comment online here, or in writing to:
The application is expected to go to the South & West Plans Panel to be considered by Councillors early in the new year.