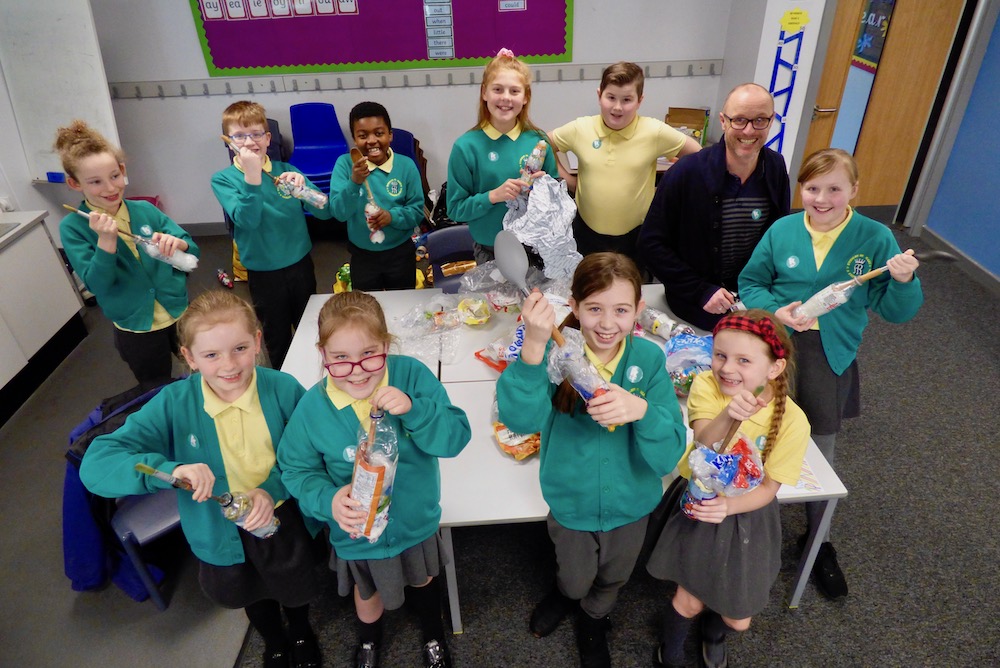 Pupils at Hunslet St Mary's Primary School take environmental issues very seriously as I discovered when I dropped in on group learning how to grow salads indoors.
Nathan Atkinson, Director of Rethink Food and a former headteacher, was in school to show the children how to grow crops in a Tower Garden in the corner of the classroom.
Nathan showed the children how to plant seeds in rockwool plugs for the soilless system. Once in the tower an automated pump system ensures the plants get enough water, nutrients and oxygen to grow and give them 13 hours of light every day, no matter whether it's summer or winter outside.
Before they could move to the tower the plugs were put in a propagator to germinate and watered.
As well as growing their own food pupils throughout the school have been making eco-bricks. They collect plastic rubbish and stuff it into empty plastic drinks bottles.
Packed to the right density the bottles become structurally useful eco-bricks. However some of the children have noticed that many of the bottles haven't been stuffed fully. After approaching staff they are now collecting the bottles and finishing the job in their own time.
Pupils will be taking the eco-bricks to Citu's new Climate Innovation Distric where they will be used to build compost bins for the residents.
Speaking of compost, families at St Mary's are being urged to bring their food waste to the school's compost bin, as many of them can't compost at home.
The bin has been created from a brown wheelie bin, with the addition of drilled air holes, a hatch and tap at the bottom and the addition of some worms to do the work.