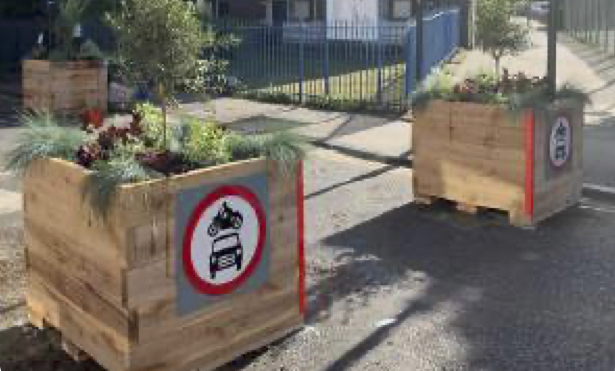 Plans to block through routes for cars in the Cross Flatts area of Beeston have been revealed in a letter to residents and on a Council website here.
As previously reported, planters will be used to block off rat runs with the aim of keeping traffic on the main roads. The area covered comprises the streets between Beeston Road, Dewsbury Road, Old Lane and Cross Flatts Park, plus the Allenbys. The area will effictively be cut into five neighbourhoods as far as car traffic are concerned
The aims of the Active Travel Neighbourhood in Beeston are to:
Create safer, quieter residential streets, using planters and changes to signing.
Remove the 'through' traffic to prevent vehicles from outside the area using the residential area as a short cut and to maintain as much residential parking as possible.
Make it safer for children to play out
Make it safer and more pleasant to walk or cycle to local cafes, shops and parks.
Allow safer connections for local residents to the new cycle infrastructure that is due to be installed.
Through routes including Cross Flatts Grove; Cross Flatts Avenue / Dalton Avenue /  Woodlea Place; Theodore Street / Oakhurst Avenue and Barkly Road will be blocked, as will six junctions along Beeston Road (see map below).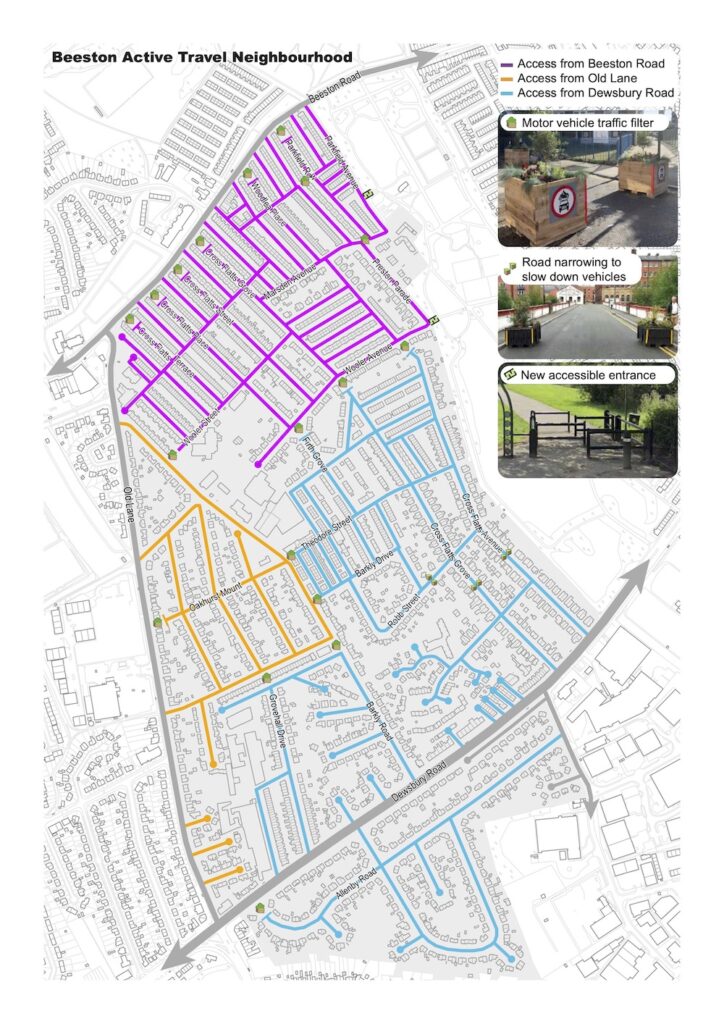 The closures will remain in place for at least six months to allow for evaluation of benefits and problems. At the end of 18 months the closures could be made permanent if the scheme is a success.
Reaction the scheme has been mixed with some residents criticising the plans.
Linda Meikle commented on Facebook:
"So everybody in Beeston is going to spend more than twice as much in fuel and time to get anywhere or back from anywhere, making circular traffic on roads that are already congested even worse and dangerous, with traffic for instance waiting on Dewsbury Road to turn up (Cross Flatts) Grove."
But others are more supportive, Mark Day said:
"I assume the idea is to encourage people to walk more. Perhaps if your a two minute drive from Asda you could walk and are more likely to if it results in it taking longer to drive. I understand not everyone is able, but overall it might cause a reduction."
Residents can comment on the plans via the website here.