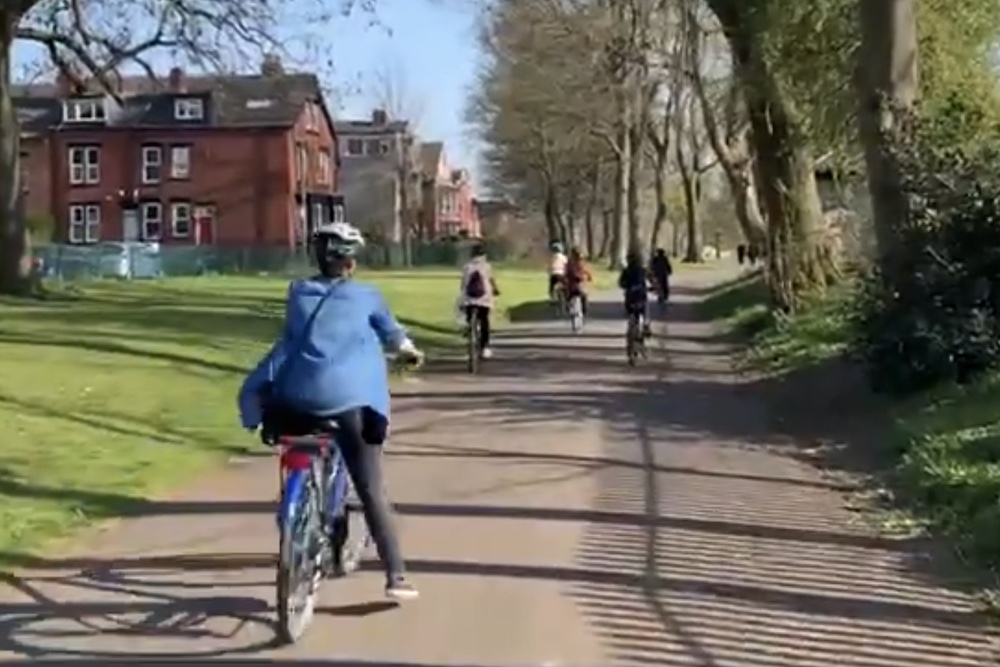 It is great to see activities restarting and new things developing as we slowly emerge out of Covid-19.
Whether you're ready to re-join a group, try something new, or want to think about ways you can be active on your own at home or outdoors then please keep feeding back to us ways you're finding to move more, or what would help. Get Set Leeds Local (GSLL) is keen to work with residents of Beeston Hill and Holbeck to help make being active an easier choice for people. Get in touch to find out different ways you could be involved.
There is a small community chest pot available, with funding up to £300 to support community good ideas which will help others in Beeston Hill and Holbeck move more. Over the last few months it has helped fund a community gardening project, some walking activities, recovery runners, a youth photography idea and a community bootcamp. If you have a good idea then get in touch, and we can see whether we can help make it a reality.
In April, local residents, groups and organisations came together for the second GSLL virtual workshop to hear and think about ways that together we could develop more walking, running, cycling and dance activities, or ways in which people could link to good stuff already taking place.
There were lots of really great conversations on ways we can develop these activities more in Holbeck and Beeston Hill, but we'd still love to hear your ideas.
Shared within the workshop was an exciting range of things planned for cycling within Cross Flatts Park this summer, whatever your ability, along with some bike maintenance within Holbeck. Look out for more information in South Leeds Life next month, but get in touch if you'd like support gaining confidence getting on a bike for work, health or fun.
DAZL attended the workshop sharing information about all their fab programmes including Garden Groovers, which some local residents enjoyed over Easter, with plans to return in future school holidays. It is a fun way of getting out your front door, get to to know some of your neighbours, with some fun and inclusive dance on your doorstep in a Covid-19 secure way. Email community@dazl.org.uk to find out how you could get DAZL to attend your street.
Coming in June to Beeston and Holbeck are free photography and art workshops. Get Set Leeds Local and The Highrise Project will be working with local residents to teach skills in photography and art to develop ideas for community projects which could help more people move more, using local green spaces and local places. To register your interest or find out more please email: thehighriseprojectleeds@gmail.com or contact Victoria via 07856 695969.
Follow Get Set Leeds Local on Facebook. We'd love to hear your ideas for what an Active Holbeck and Beeston Hill could look like, along with sharing stories which may inspire others to try something new. Email: karen.peck@leeds.gov.uk; text or Whatsapp 07891 274130 or contact via messenger on Facebook.
This post was written by Karen Peck

We encourage anyone living or working in South Leeds to use this website to tell their news. You can either use the Create an article for South Leeds Life page, or email us at: info@southleedslife.com