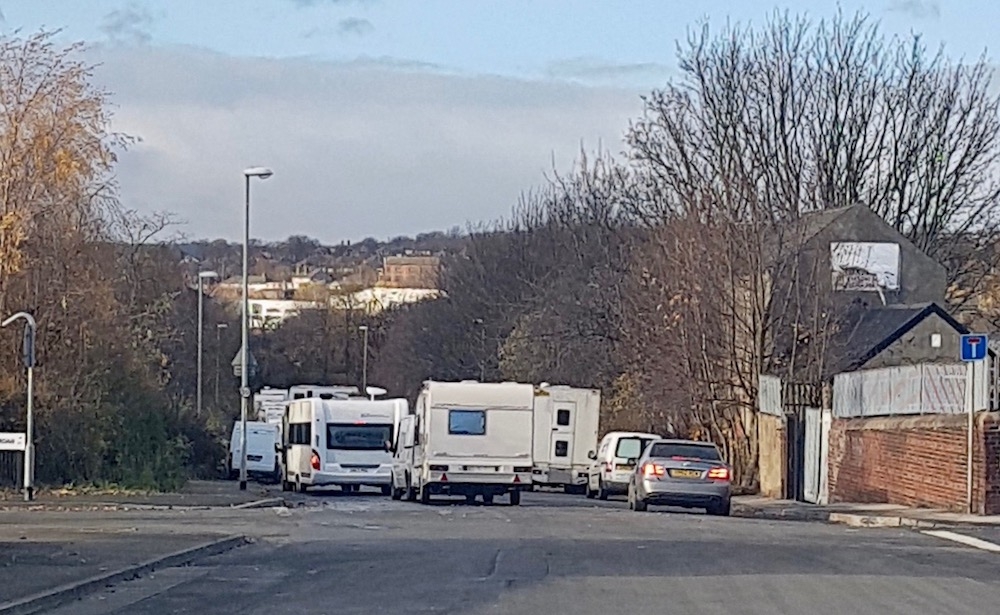 Residents of south Leeds communities have expressed frustration at the actions of a group of Travellers encamped in various local sites in past weeks, and the perceived slowness of Leeds City Council to act.
The group of Travellers broke onto Hunslet Moor on 31 October, and were evicted by court order on 20 November – but not before the group had inflicted considerable damage on the park. Waste included a burnt-out caravan, toilet refuse, and furniture – and there was significant (and allegedly willful) damage to the grass.
The group then moved onto the Pepper Road park in Hunslet for a week, again forcing entry, and again creating some waste and damage – although both sites have now been cleared by the Council. The group have now moved to Brown Lane East in Holbeck, where an eviction order is again being sought by the Council.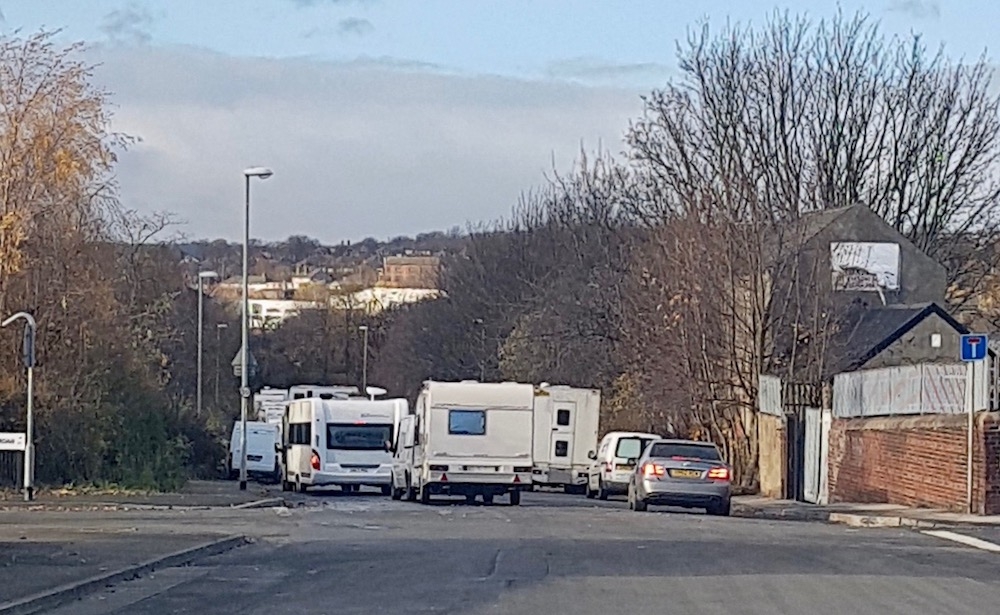 It's unclear how much the policing, court costs, and clear-up for the encampments cost, but similar encampments have previously cost in the region of £3,000.
Brenda Barlow, chair of the Friends of Hunslet Moor group, commented:
"I cannot believe the mess left on the moor, and how long they were allowed to stay. Residents feel let down by the people who are supposed to help us. We constantly get ignored when we all work hard for our community. But we will continue to work with our community, with or without their help."
And local resident Lauran Warran – echoing the sentiments of many others – added:
"I haven't had issues with Travellers before – those previously occupying the moor were good people who tried their best to look after it. Not so this bunch, who treated our area like dirt and got away with it – because I think the authorities are scared of them. And I'm frustrated that groups like this do real damage to the reputation of decent Travellers, perpetuating common opinion that all Travellers are bad."
A spokesperson for the Council confirmed that they and partners remain committed to supporting both the needs of both local communities, and Travellers and Gypsies – for whom they are looking to create 62 new pitches across Leeds. This will include the development of an innovative new process known as 'negotiated stopping' which gives the opportunity better manage short-term encampments on pre-determined sites.
But there is a squeeze currently on provision for Travellers and Gypsies locally, with the semi-permanent Kidacre Street site closed for refurbishment; the site is due to reopen in the New Year.