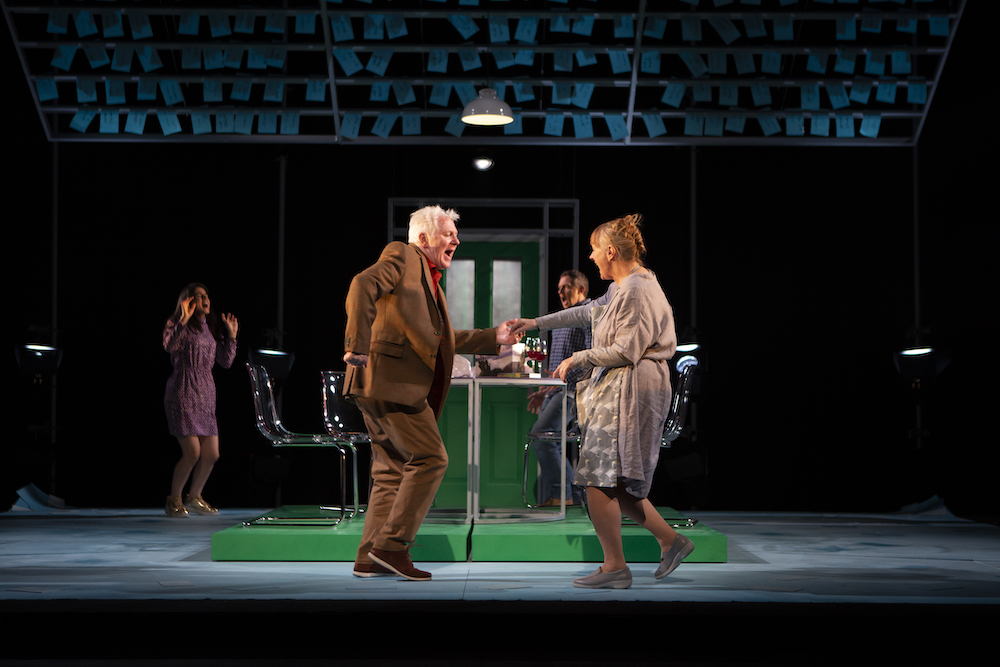 Leeds Playhouse has announced a dazzling and diverse Spring/Summer 2022 Season celebrating both the intimate and epic shared moments only theatre can produce. And South Leeds Life is giving away free* tickets (see below).
From thoughtful small-scale pieces to bold major productions, the season will showcase a combination of classic plays, powerful musicals, bold new voices and reimagined favourites designed to bring a sense of rejuvenation as we head into a new year together.
Spring/Summer 2022 at Leeds Playhouse focuses on:
Diversity – Compelling new versions of classic stories and entertaining reimagined musicals celebrating diversity in its widest form
Collaboration – A range of bold and ambitious work created with both local and national partners
Reconnection – Offering a safe and enjoyable way for everyone to reconnect with the unique joy of live theatre
"This season is a thrilling culmination of all the work we do, both on stage and off. We have worked hard to present a season that reflects, inspires and entertains the communities we serve," said Artistic Director James Brining.

"We take great pride in producing and presenting a diverse range of shows across a variety of scales in our brilliant theatre spaces as well as out in the community. This deeply rooted ethos is part of what makes us who we are – and is a key element of our new season.

"From small-scale pieces that share emotive stories to large-scale spectacles that deliver excitement and entertainment for all the family in a safe and welcoming environment, we remain passionately committed to providing an inclusive and accessible spectrum of inspirational, challenging, captivating and engaging shows throughout our Spring/Summer 2022 Season."
Shakespeare's iconic tragedy Macbeth (26 February – 19 March) will be staged in the Quarry theatre and will include integrated audio description. Tachia Newall will star as Macbeth in this visceral and vibrant production that explores the corrupting effects of power. As well as showcasing classic Shakespeare, the production also aims to ignite a collective passion for the Bard and live theatre among young people.
With laugh-out-loud comedy and fantastically catchy songs, Say Yes To Tess (24 March – 2 April) is a true story of activism, Yorkshire grit and learning to vote for yourself. This new musical will play in the Bramall Rock Void.
April will see the Playhouse's Courtyard theatre taken over by the rock musical Hedwig And The Angry Inch (2–23 April). It will feature Yorkshire's own divine drag queen Divina De Campo in her first leading role as Hedwig, a genderqueer performer pushing back against binary norms. Featuring a live rock band, this is a must-see musical that calls for us to create a world where people are free to be themselves and no one polices sexuality, gender identity or gender expression.
After being brought to an untimely close by the pandemic in 2020, Leeds audiences are now being given an opportunity to see the new play – Maggie May (7–21 May). This extraordinary play is about an ordinary Leeds family balancing the challenges of daily life while living with dementia.
I Wanna Be Yours is a tender, funny and vibrant play by award-winning slam poet Zia Ahmed. It explores the knotty intricacies of sustaining a relationship across contemporary cultural divides through intimate fleeting moments, awkwardly comedic family encounters and achingly familiar arguments.
The White Card (24 May – 4 June) which was written in 2019 prior to the murder of George Floyd and the rise of the Black Lives Matter movement, poses the question: can society progress when whiteness remains invisible? It follows the interactions between a talented Black artist and a rich, privileged white couple.
A Little Night Music (1–16 July) is a co-production with Opera North. Fuelled by a strong on-going partnership between the two Leeds organisations, this heartfelt, witty and romantic production features music and lyrics by the late great Stephen Sondheim.
As well as the Playhouse's own productions, they will host a wide range of touring shows ranging from Peppa Pig's Best Day Ever, to 40 Years of Phoenix Dance, The Hills Are Ours and new South Asian writing in Kali Showcase. Full details at leedsplayhouse.org.
South Leeds Life can offer two free* tickets to the press night of each show. All you have to do in return is write a review for us to publish.
If you would to apply for free* tickets, please email info@southleedslife.com telling us which show you would like to see and why.
Photo: The original cast of Maggie May. Photo Ellie Kurttz