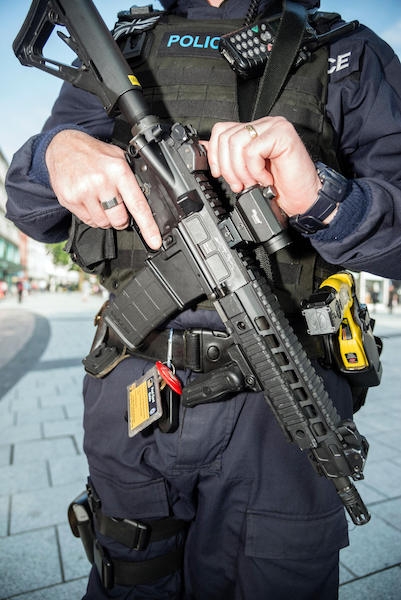 As reported in South Leeds Life at the time, West Yorkshire Police last month carried out a high-profile operation in Beeston Hill, with several dozen officers – including a number with firearms – raiding properties suspected of arms and drug offences. However, following the relatively limited results of the raids, local people have spoken out to question the scale of the operation, and the police's priorities.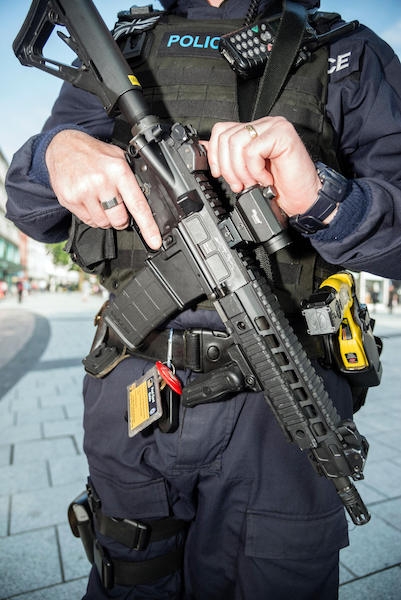 The police operation on Wednesday 8th February (2017) apparently followed tip-offs regarding the potential presence of firearms and other criminal activity locally. It featured the closure of major roads including Dewsbury Road, Tempest Road, and Stratford Street – and generated both local and national media coverage. Two arrests were made, and fifty cannabis plants were seized from one of the houses; but no firearms were found, nor other issues of serious concern, and the two arrests only led to one caution being issued (for cannabis production).
Against the backdrop of events – including the recent fatal shooting of Mr Yassar Yaqub just outside Huddersfield in early January – West Yorkshire Police have therefore faced some local criticism. Some residents have questioned the heavy-handed approach, and the alarm and risks that go along with such operations; and others have argued that the police are meanwhile insufficiently responsive in tackling ongoing criminal matters.
Jo Holmes lives in Beeston Hill and witnessed the operation first hand. In comments that echoed those of many others on social media, she told South Leeds Life:
"Of course the police need to act firmly, and weapons are a big deal, but this was ridiculous: there were more cops here than after the London bombings. There were loads of rumours going around: a machete attack, bombs, a hostage situation – but all they found was a weed farm, which isn't exactly uncommon. Then they let the guy off with a caution! The whole thing reinforced the negative image and press that Beeston unfairly gets."
Tony Tierney, on behalf of West Yorkshire Police responded to:
"We will understandably always treat reports of firearms very seriously and put an appropriate policing response in place until any threat has been negated. I think the public expect that from us in terms of keeping them safe from the dangers that firearms present – which has been clearly illustrated in recent incidents elsewhere in Leeds, such at the fatal shooting in Harehills. Talk of over-reacting is completely unfounded given the circumstances."
He added:
"We are working hard to tackle crime and anti-social behaviour in the area, and if people have any information relating to the supply of drugs or other issues in the community, they should contact their local neighbourhood team."
But other residents have in turn expressed frustration that they're facing major ongoing crime and anti-social behaviour locally – but find the police unresponsive. One resident of an inner south Leeds community, who wished to remain anonymous, commented:
"Where I live, we've had serious drug dealing happening 24/7 on our doorsteps, for 10 years – and everything that goes with it: vandalism, noise, violence, prostitution, intimidation, and more. They think they can get away with anything – and in fact, it seems they can. Because everyone knows what's going on, and we've repeatedly tried to get the police involved – but nothing gets done. You never speak to the same officer twice, information never seems to get shared from one officer to another, you never get any feedback whether the info you've shared has gone anywhere, and so on."
"We totally understand that investigations take time, that the police are understaffed, and about confidentiality – but this has been going on so blatantly, for so long. This recent operation was a show of strength, but based – it seems – on poor intelligence. The police always say they want local people to work with them, to give them local intelligence – but they lose any credibility or goodwill if they then seem inactive and unresponsive. It's all so frustrating, and it wears you down."
To report criminal activity in your area, call the local neighbourhood teams on 101. If the activity continues, ask for a named officer with whom you can liaise over a period of time.