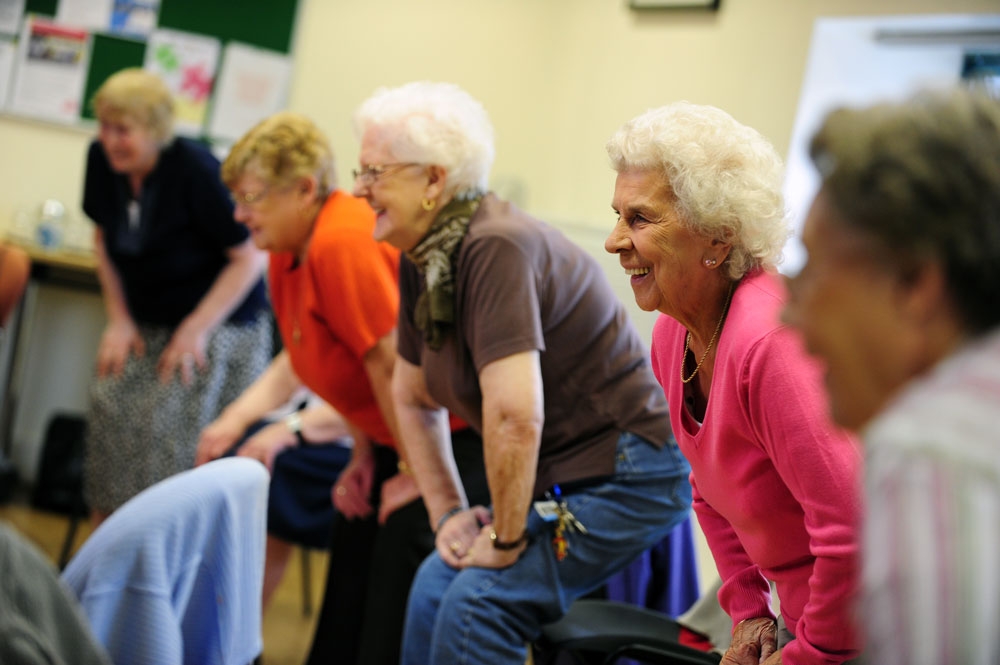 Local residents are urging others in their community to join an "empowering and friendly" exercise class in Hunslet – called Breathe Easy – or face the risk of losing it.
The British Lung Foundation has been running the classes for anyone with breathing difficulties, such as COPD or asthma, since last year. They run each Thursday from 1.30pm, at Hunslet Methodist church on Balm Road, cost just £2 per person, and are open to anyone. They are gentle aerobics sessions, which the leader tailors to the needs and abilities of the group each week.
Similar classes elsewhere in the city have flourished, but take-up and referrals have been minimal in this corner of the city – despite the fact that the City & Hunslet council ward has the highest levels of respiratory illness in the city.
Jean Adams, Hunslet resident and Breathe Easy regular, commented:
"My husband and I have found these classes really empowering these past months: it's a friendly group, and has really made a difference to our health. But there's not many of us, so the organisers tell us they might well stop them. Please everyone spread the word, join us, and you'll really notice the difference."
For more info on the British Lunch Foundation and their Breathe Easy programme, click here.