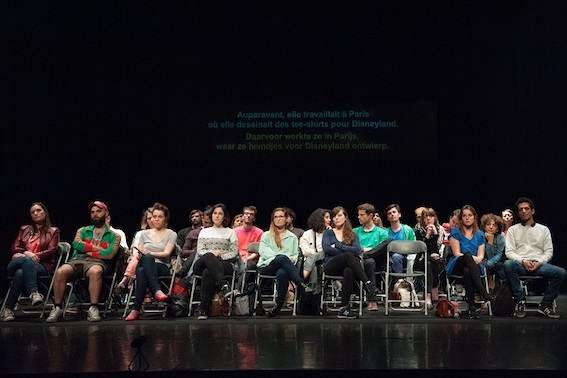 Call out for ravers, yogis and the culturally curious to get involved in epic theatre show for Transform 17
Transform 17, a festival of bold, local and international theatre for Leeds, is calling out for 50 local people to be a part of an epic, visceral theatre production which will explore what the current generation thinks about Europe and their anxieties about the future.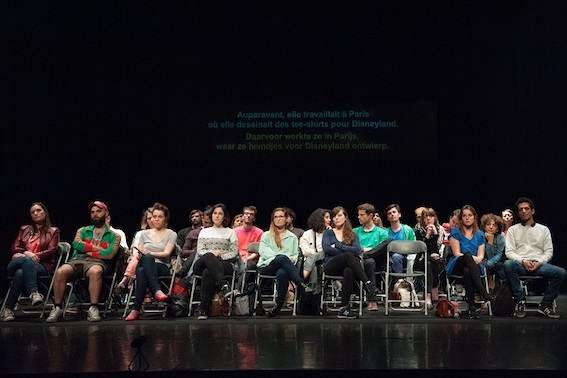 The new show, Guerrilla, by El Conde de Torrefiel, one of the most exciting and provocative theatre companies to emerge from Spain in recent years, will be performed in England for the first time at West Yorkshire Playhouse on the 21 & 22 April as part of this year's Transform 17 festival.
The Transform team are working with El Conde de Torrefiel to recruit over 50 volunteers aged between 18-45 currently living in Leeds. The performance will take place over three acts; a conference, a Tai-chi class, and a rave, as the story unfolds in a dystopian future in three different cities including Leeds.  No performance experience is necessary but each act does require some specific interest or knowledge:
The Rave: Participants just need to like dancing to techno
Tai-Chi Class: Women who enjoy yoga, Tai-chi or pilates
The Conference: An interest in theatre could be useful but not essential
Amy Letman, Creative Director for Transform, commented:
"This is a brilliant opportunity for people across Leeds to be part of a major performance considering the future of Europe and the globe, and to work with one of Spain's most exciting companies.

"Whether you love losing yourself on the dance floor or at a rave, have skills in Tai-Chi or yoga that you want to share, or want to get up close to Transform 17 and see how a major show is realised, we want to hear from you.

"This is an opportunity for people living in Leeds from all walks of life to appear on stage at West Yorkshire Playhouse and to be part of a seminal moment in Leeds's culture."
Guerrilla will be performed on Friday 21 & Saturday 22 April 2017 at 7.45pm. Participants will need to be available for both shows, and at least one rehearsal that week.  Those interested should email  info@tranformfestival.org by 31 March [NB: deadline extended] with their name, age, contact details and a short description about why they are keen to be involved.
Transform 17 takes place from 19-22 April 2017 at over eight venues including theatres, arts spaces, community centres and outdoor locations across Leeds. The full programme is available here.