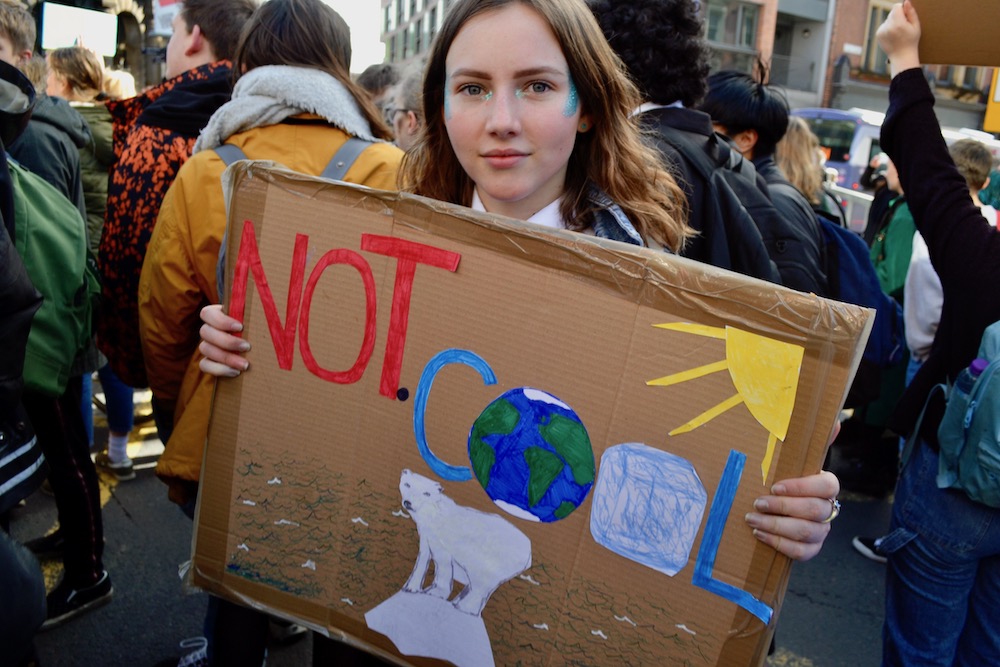 Tackling climate change in Leeds gets £2.5 million boost, thanks to National Lottery funding
£2.5 million of National Lottery funding is going to a partnership of Leeds organisations, including Voluntary Action Leeds, to work with communities across the city to take action, tackle climate change and create over 40 local jobs and distribute £400,000 in community grants.
The grant from The National Lottery Community Fund, the largest funder of community activity in the UK, will bring together a partnership of local organisations across the city, including Our Future Leeds, Voluntary Action Leeds, Together for Peace and Leeds Tidal. They will work together with the goal of creating a zero carbon, socially-just and liveable city by 2030.
The new project will involve setting up 16 community hubs specifically focused on supporting big ideas to tackle the climate emergency, as well as creating over 40 local jobs and distribute almost £400,000 of grants to local community groups to help them and take action on climate and social justice.
Across Leeds there is a growing interest in climate action, with the city declaring a Climate Emergency and adopting a zero-carbon target last year. In addition, last year the city saw monthly Youth Strike for Climate protests on the steps of Leeds Town Hall and the landmark Citizens' Jury reach a set of recommendations on what the city should do about the emergency of climate change. Through this new project announced today – which is made possible thanks to National Lottery players – people and communities across Leeds will take the lead in shaping the city's transition to zero carbon in a positive and fair way.
To help achieve the city-wide climate goals and build on the work already started across the city, the project will set up the Leeds Climate Assembly, which will see communities come together to share ideas and exchange achievements and share learnings. The five-year project will not only help the local environment, but will also bring additional community benefits for local people, such as creating employment opportunities and amplifying the voices and agency of young people.
Paul Chatterton from Our Future Leeds said:
"Leeds was instrumental in kickstarting the industrial revolution, and now the city can lead the green revolution and tackling the climate emergency. This really does mark out Leeds as leading the way in terms of climate action in the UK".
Richard Jackson from Voluntary Action Leeds said:
"Through the hubs, communities will be able to draw on the wealth of activity and experience of climate action across the third, public, research and business sectors in Leeds to help them develop locally owned Climate Emergency Community Plans. This approach means that communities will lead conversations about how the climate emergency will affect them and draw up priority actions that will make best use of local knowledge to address local needs".
Shannon Jackson from Youth Strike Leeds said:
"As a city it is essential that we do not replicate pre-existing inequalities by ensuring those often unheard, are now heard loud and clear. It's great to see this funding mobilise so many organisations behind bringing those voices forward, and to have this funding recognise the need for climate justice and our global responsibility to act now".
Lisa Mulherin, Executive Board Member for Climate Change, Transport and Sustainable Development at Leeds City Council said:
"Having supported the bid to the National Lottery I'd like to offer my thanks and congratulations to Our Future Leeds and partners for their success in securing it. I am looking forward to the opportunities this funding will create for more residents and communities in Leeds to get involved in tackling the climate emergency. It is also great news that this will help to create new jobs at a time when our economy has been hit hard by the Covid-19 pandemic and hopefully will help to generate further jobs growth as we seek to build a sustainable recovery."
This grant is one of the first fourteen grants to be announced as part of the National Lottery-funded Climate Action Fund, a ten-year £100 million fund that will reduce the carbon footprint of communities demonstrating what is possible when people take the lead in tackling climate change. All the projects across the UK will work together, share their learning and be active participants in a broader movement of change within and beyond these communities.
Nick Gardner, Head of Climate Action at The National Lottery Community Fund, said:
"We're delighted that thanks to National Lottery players, people and communities across Leeds will be taking action to reduce their carbon footprint and demonstrate what is possible when people take the lead in tackling climate change.

"From 25 years of funding environmental projects across the UK, we know that local community action is at the heart of delivering solutions that not only minimise the impact on the environment, but also offer additional benefits that people and communities can reap. In the last few months we have been reminded that communities truly understand their places and spaces, and so often play a vital role in responding in a crisis, and we're confident with people in the lead communities can tackle climate action and responding to the climate emergency."
The Climate Action Fund is part of The National Lottery Community Fund's Environment Strategy which has seen significant National Lottery investment through community-led projects that are focussed on activities that not only improve the environment but use it to enhance the lives of people and communities. Since April 2013, the Fund has awarded more than £340 million to environmental projects, through almost 5,000 grants.
Thanks to National Lottery players, £41 billion has been raised for more than 565,000 good causes across the UK since 1994. National Lottery players raise £30 million every week for good causes in the UK. The National Lottery is playing a critical role in supporting people, projects and communities during these challenging times.
This post is based on a press release issued by The National Lottery Community Fund