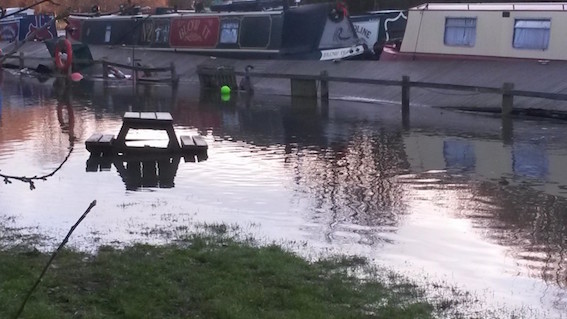 A major clean-up operation is underway at Thwaite Mills museum in Stourton after it was caught up in severe flooding over Christmas.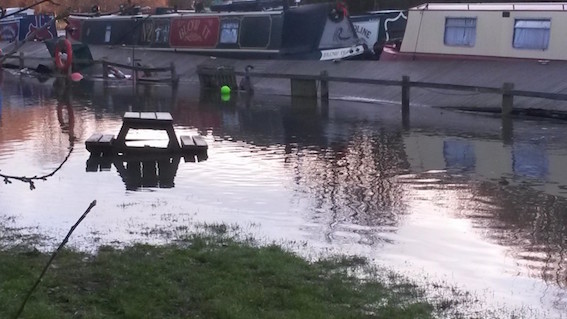 Thwaite Mills, and Leeds Industrial Museum in Armley which was also affected, will both remain closed to the public until further notice while officers continue to assess the impact on the two historic sites.
Thwaite Mills, one of the last remaining examples in Britain of a water-powered mill, was hit from both sides as the river burst into the Aire and Calder Navigation just before the site.
The mill and the rest of the island suffered extensive flooding and is currently covered in a thick layer of silt and other debris, which officers are now working to clear.
Firefighters were also called on Boxing Day night to help secure canal boats from the Thwaite moorings, but the conditions became so difficult that six boats were swept away and one had to be rescued from sinking before all were secured downstream.
Sarah Barton, keeper at both sites, said:

"It's obviously been a very difficult time, but it's been fantastic to see everyone pulling together and working so hard to help each other out.

"We are starting to clear up with lots of help from colleagues across the council and volunteers but we'd like to say a huge thank you to everyone involved in the clean-up effort.

"Both sites will be closed for a couple of weeks at least but any schools or pre-booked groups will be informed if they are affected. We are working hard to re-open both sites and we hope everyone will come and pay us a visit when we're back up and running."
Councillor Judith Blake, leader of Leeds City Council, said: "What has happened at these two historic buildings is yet another example of both the terrible impact of this flooding and the incredible fortitude and togetherness the people of Leeds have shown.
"Whilst it was horrifying to watch the events unfold last week and to see the number of homes and businesses affected, the response within our local communities in the aftermath has been nothing short of inspiring.
"As we all pull together to help the city get back on its feet, that unity and community spirit will be absolutely vital and I would like to once again personally thank council staff, their families and everyone who went the extra mile over Christmas and who continues to play their part in the clean-up effort."
Due to the flooding Thwaite Mills currently has issues with phone lines and IT services. Anyone who needs to contact can phone Thwaite Mills and leave a message on (0113) 378 2983.
Updates on the re-opening of both sites can be found at www.leeds.gov.uk/museumsandgalleries or on Twitter at @LeedsMuseums and @LeedsCC_News.