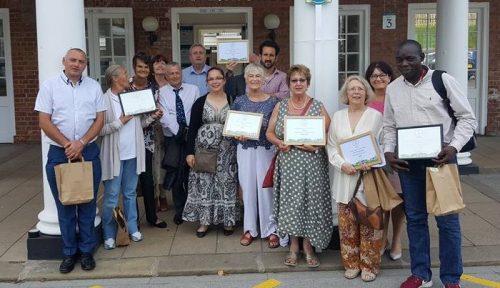 Green-fingered South Leeds groups this week won a raft of honours at the annual Yorkshire in Bloom awards.
Volunteers from the projects along with staff members from the Council's Parks and Countryside team attended a glitzy event at York Race Course, to discover what the judges made of their year-round work – and they weren't disappointed.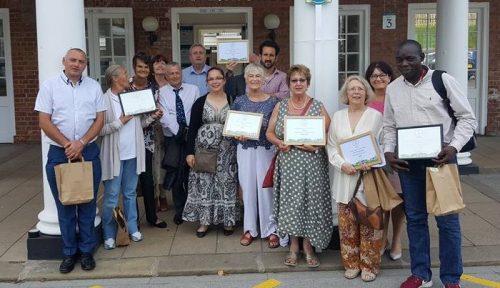 Beeston (represented by Beeston in Bloom) won a very impressive double Gold in the Urban Community category, for spring and summer. Holbeck (represented by Holbeck in Bloom) got Silver Gilt in the same category, for summer. Cross Flatts Park (represented by the Friends of group, and the Parks team) won Gold in the Open Spaces category. Park Fisheries in Beeston won Gold in the Large Business category, alongside some pretty huge companies. And Cottingley in Bloom was awarded 'Thriving' (level 4 out of 5) and Tempest Road Beeston (featuring the Holy Spirit garden) 'Advancing' (level 3 out of 5) in the It's Your Neighbourhood section. Full results available here, including many other Leeds communities and businesses.
To get involved in the work of any of these groups, please obviously don't hold back – they are all voluntary groups, always on the look-out for willing hands. In particular, the Holbeck in Bloom group are holding a public meeting at 11am on Saturday 8th October, at the Holbeck (formerly WMC): click here for further details.