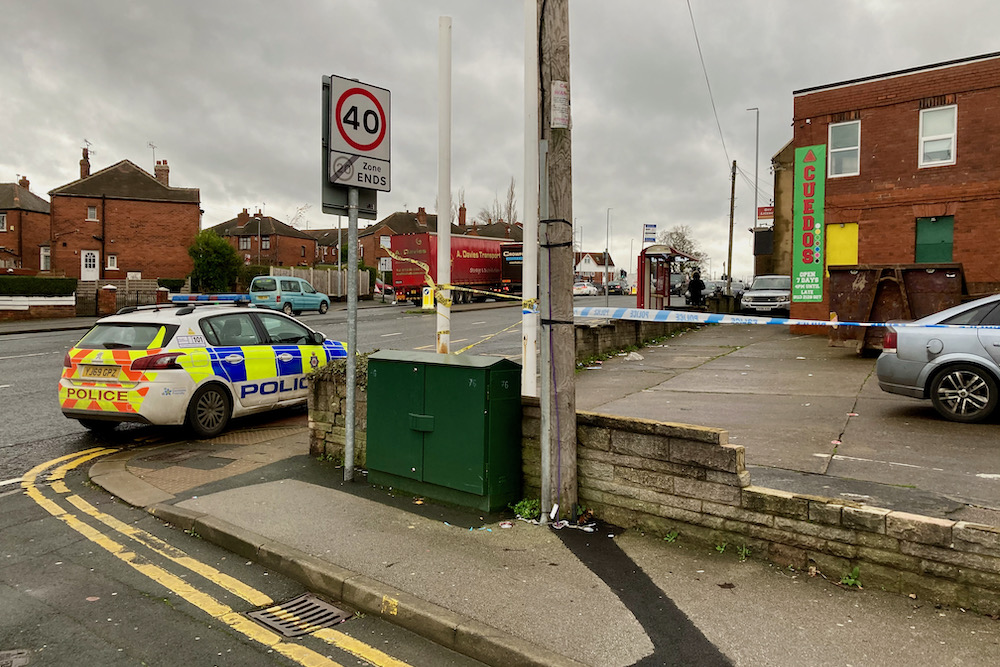 Police are still guarding a crime scene in Beeston after raiding the former Cuedos snooker hall on Dewsbury Road last Thursday (10 December 2020).
As we reported, officers acted on community intelligence and found a cannabis farm with 500 plants plus a substantial quantity of Class A drugs.
Two men were arrested and have been released under investigation and work is ongoing to process the scene.
The building was the subject of a long running planning dispute last year. The owners opened the snooker hall without planning permission and when they applied retrospectively their application was rejected by Leeds City Council. They then appealed the decision to the Planning Inspectorate to delay the enforcement of a closure order.
Complaints from neighbours centred on late night noise, but some speculated that drugs were being dealt from the premises as many visitors made very short visits.
In September 2018 a cannabis farm was discovered on the premises. The full search of the premises was delayed by over three months due to the presence of asbestos in the building.
It is not known if the ownership of the building has changed over the last few years.