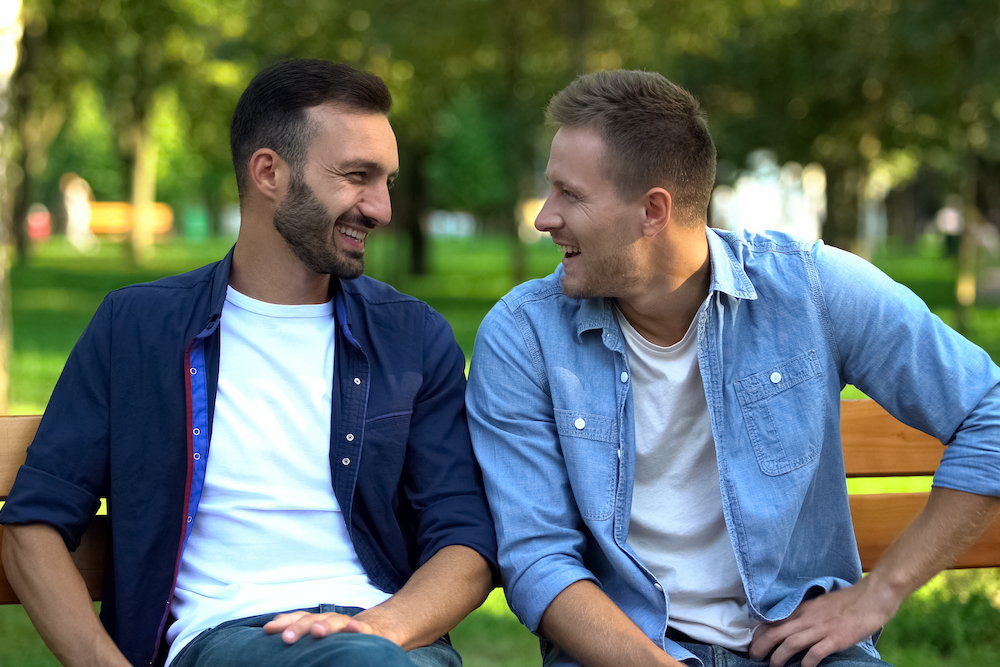 Trigger warning: this article discusses suicide
In the fifth article of our series on male suicide Shannon Humphrey offers some prevention advice

There are few of us who haven't been touched by the untimely death of a male friend, family member or workmate to suicide.
Suicide is the biggest cause of death of men under the age of 45 and around three quarters of all deaths from suicide are male.
There's the inevitable confusion and shock, 'but he seemed fine the last time I saw him, he had everything going for him' why didn't 'someone' realise he was unwell conversations …
Truth is, men are good at hiding what's going on in their head. They'll laugh, make jokes, and make others happy while they're living with inner pain, anxiety, turmoil, unprocessed worry, and suicidal thoughts. They'll hide behind a smile, and say they're fine, even when they aren't, because they don't want to worry you or feel like a burden.
Have you noticed a partner, family member, friend, or colleague who just doesn't seem themselves lately? It might be something they said or did, or a gut feeling that something isn't quite right with them.
They laugh too loud, it feels false and phony, or maybe they're overly stressed and anxious, tearful, angry, or displaying other emotions that are out of character for them. Perhaps drinking more alcohol than is usual, or misusing drugs.
Research shows a link between drug and alcohol misuse and the completion of suicide. The rational thinking part of the brain is affected by the drugs and booze, making the user more susceptible to making impulsive decisions that can't be undone.
Sometimes in life, we must have difficult conversations for the greater good. That means being very direct with the men in our lives. Choose a time and place to speak privately without interruption.
Don't let them laugh it off or pretend everything is fine when you don't believe it is.
If you are concerned enough to ask about their mental health, the chances are that your gut instinct is right, ask again.
Explain your concerns and ask them outright if they are having suicidal thoughts, asking someone who isn't suicidal if they are, isn't going to make them do it.
Let them know that what they tell you is in confidence unless they're a vulnerable adult or child or if they admit to an imminent suicidal plan, then you must call 999 for support.
And if they really are fine? That's great. At least they know that you care, and they can confide in you, if or when they need to. Better to ask and be wrong than not ask and be right. Your actions could save a life.
Remember to check in with the men in your life, yes, even the loud, funny one who seem to be the life and soul of every party.
Be honest about your own mental health and don't be afraid to seek help if it's needed.
Shannon Humphrey is a freelance First Aid for Mental Health Instructor www.pathwaysforpositivity.com
When life is difficult, Samaritans are here – day or night, 365 days a year. You can call them for free on 116 123, email them at jo@samaritans.org, or visit samaritans.org to find your nearest branch.
Read A Silent Emergency
Read Preventing Suicide a look at the response from the NHS and Council
Read Male suicide: two South Leeds stories  we spoke to two women, one who's partner took his life and a mother who's son has suicidal thoughts
Read A safe space for men to talk and listen we spoke to one of the facilitators at ANDYSMANCLUB
Whilst you're here, can we ask a favour?
South Leeds Life is published by a not-for-profit social enterprise. We keep our costs as low as possible but we've been hit by increases in the print costs for our monthly newspaper – up 83% this year.
Could you help support local community news by making a one off donation, or even better taking out a supporters subscription?
Donate here, or sign up for a subscription at bit.ly/SLLsubscribe