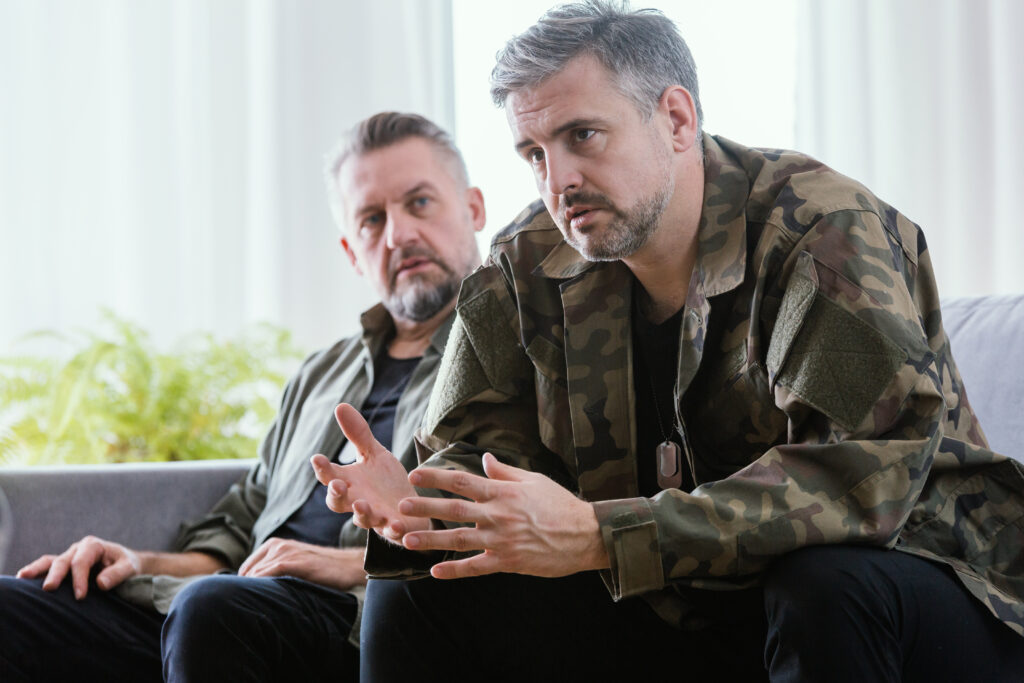 Trigger warning: this article discusses suicide
How many times have you responded to the question 'How are you?' with 'I'm fine' on autopilot without even thinking about your genuine mental and emotional state?
This week we are starting a special feature on male suicide and the devastating impact it can have on loved ones.
Over the last few months there has been a number of young men mainly aged between 20-40 years old taking their own lives in South Leeds. On top of that we regularly report on men who have gone missing.
The Office for National Statistics (ONS) reported that 5,219 people took their own lives in 2021. 74% of those were men. The suicide rate in Leeds has risen from 13.3 to 13.9 per 100,000 people (2018-20 – 2019-2021), above the England average of 10.4 per 100,000 people.
1 in 5 of us will have suicidal thoughts at some point in our lives. Suicide remains the biggest killer of men under the age of 50. The facts are scary, but what they highlight is how prevalent suicide is, and how we must urgently tackle it.
There has been a silent mental health crisis for years made worse by underfunding of mental health services in the NHS, while socioeconomic factors which make accessing private psychological or alternative therapies near impossible for many residents in South Leeds.
Long waiting lists and short appointment times mean that mental wellbeing appointments make many feel like they are not truly being listened to. Complicated language and quantitative questionnaires do not make 'opening up' easy at an appointment.
In this series of articles we will hear from families affected by male suicide. All the stories featured are real lived experiences from families in South Leeds, but names and anything identifiable have been changed to protect their anonymity.
Mental health self care is equally vital as physical self care – you have to check the 'pressure and speed' of your brain to avoid a burnout feeling.
Men face a host of pressures; financial expectations, family pressures, becoming a new dad, lack of self care (no sports or exercise time), worries about big issues like climate change, or the difficulties transitioning from adolescent to adulthood to fatherhood. Pressures from social media of the 'perfect family' or 'perfect home' can erode a man's self esteem and worth. The reality of day to day life, living in South Leeds can seem duller, hence why we are publicising a number of free, accessible and local community services and organisations that any man can go to for a friendly face and a short respite. A safe space to listen, share or not do anything for an hour or two.
Preventative care and intervention is one of the key messages in this series and we will be publishing full details of local groups, organisations, helplines and websites to help.
Society has perhaps socially conditioned young men that they have to appear 'strong on the outside' in front of their family and friends. We are encouraging our readers to check in with a family member you might be worried about this Winter.
Actively listening, sitting down face to face and creating a safe space where all problems do not need solutions. The old adage 'a problem shared is a problem halved' really is true sometimes and positive self talk can break stigmas passed down from the previous generations.
Over the next few days we will publish a series of articles looking at the issues from various angles.
When life is difficult, Samaritans are here – day or night, 365 days a year. You can call them for free on 116 123, email them at jo@samaritans.org, or visit samaritans.org to find your nearest branch.
Photo: Shutterstock
Read Preventing suicide looking at the statutory services' response
Read Male suicide: two South Leeds stories  we spoke to two women, one who's partner took his life and a mother who's son has suicidal thoughts
Read A safe space for men to talk and listen we spoke to one of the facilitators at ANDYSMANCLUB
Read Pathways for positivity: The man behind the smile suicide prevention advice

Whilst you're here, can we ask a favour?
South Leeds Life is published by a not-for-profit social enterprise. We keep our costs as low as possible but we've been hit by increases in the print costs for our monthly newspaper – up 50% so far this year.
Could you help support local community news by making a one off donation, or even better taking out a supporters subscription?
Donate here, or sign up for a subscription at bit.ly/SLLsubscribe