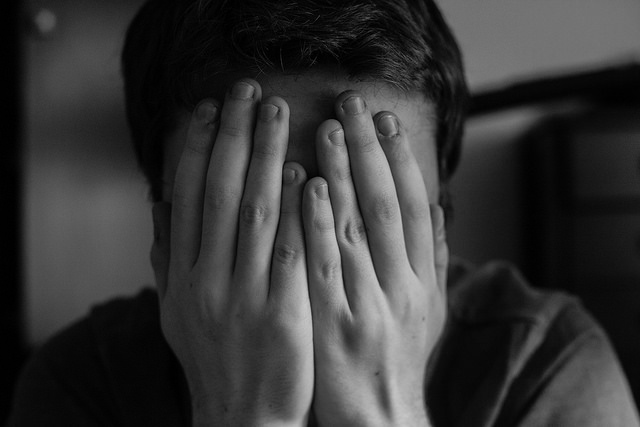 The Christmas decorations have been taken down, the parties are over, eating what you want without guilt because 'it's Christmas' and having a mince pie for breakfast being 'perfectly acceptable behaviour' has come to an end.
You're significantly lighter in the pocket, the weather's bleak, you can't seem to get warm or motivated to exercise. Rolling out of bed on a morning is taking way more effort than it should and the very thought of going to work, taking the kids to school, walking the dog, cleaning, tidying or doing the 'big shop' is enough to make you want to pull the covers over your head and hang up a 'Do Not Disturb' sign until the spring!
If any of this sounds familiar, you might be suffering with January Blues. The January Blues kick in after the Christmas holidays are over and the new year starts. Not to be confused with Seasonal Affective Disorder (SADs) which is related to lack of natural sunlight and diminished vitamin D levels. The JB's hit differently.
Human beings are creatures of habit, we like routine, stability and knowing what to expect. For many, the Christmas holidays are a prolonged period of essentially being able to do what you like with little or no boundaries.
Eat more, drink more, party more, stay up later, do nothing if you choose, binge on chocolate and treats, watch movie marathons, spend quality time with friends and family. It's wonderful and slightly exhausting while it's happening, but when the party's over, you might come crashing back down to ground with a bit of a thud.
Although depression, isn't dictated by the date on a calendar, the big run up to Christmas, the hectic festivities, followed by the quiet lull after, can be a determining factor for general mood and wellbeing challenges when January rolls around.
That said, fluctuations in mood and being able to recalibrate yourself after a dip is a sign of resilient mental health, meaning your post-holiday blues ought to pass without too much misery or worry when you get back into your usual routine, the days become lighter and brighter, and you feel spring is on the way.
However, if you can't shake the feeling that things aren't quite right, maybe they haven't been for a while. You're experiencing continual unhappiness, the inability to find pleasure in things you used to enjoy, you feel tearful, a sense of hopelessness and lack motivation. Then I'd urge you to book an appointment with your GP.
Depression is one of the most recognised mental health disorders, affecting around 1 in 6 adults in the UK. It is also associated with other mental health issues, such as anxiety, stress and loneliness. Research shows that women are twice as likely to experience depression than men. Depression can last weeks, months and even years.
Physical signs include, constantly feeling tired, poor sleep patterns – this could be too much sleep or not enough, change in appetite, diminished libido, aches and pains. Depression can vary from mild severe, and neither should be ignored.
Shannon Humphrey is a First Aid for Mental Health Instructor and Wellbeing Advocate. Find out more about her work at: www.pathwaysforpositivity.com
Photo: Ryan Melaugh via Creative Commons
Whilst you're here, can we ask a favour?
South Leeds Life is published by a not-for-profit social enterprise. We keep our costs as low as possible but we've been hit by increases in the print costs for our monthly newspaper – up 83% this year.
Could you help support local community news by making a one off donation, or even better taking out a supporters subscription?
Donate here, or sign up for a subscription at bit.ly/SLLsubscribe