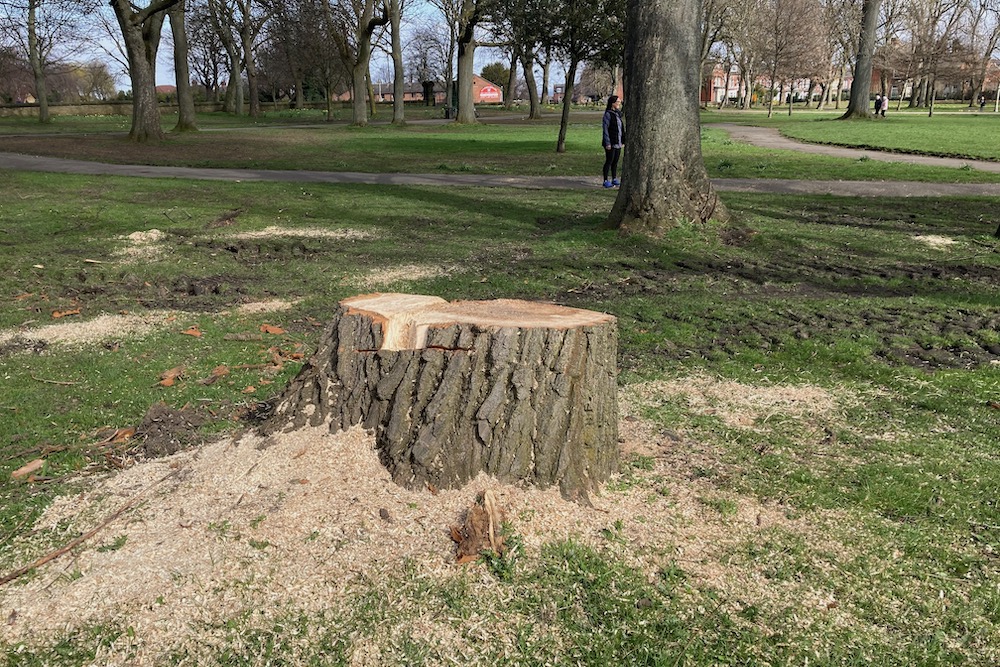 Following the felling of mature trees by Highways England in Belle Isle and by the Canal & River Trust in Hunslet, South Leeds Life has learned that plans are being put into operation to remove all mature trees from parks in South Leeds, starting in Cross Flatts Park.
South Leeds Life has seen a leaked email from Jack Lumb in the Council's forestry section. Lumb cites problems with falling branches in this winter's storms together with greater use of parks due to the coronavirus pandemic creating a danger to life and limb.
"It's a health and safety nightmare just waiting to happen" he says.
The email contains further justification for the drastic action:
With ten years of austerity and cuts to council budgets, Leeds City Council cannot afford a large compensation claim if the worst was to happen.
Consultation on the proposals has not been possible because the tree felling had to start before birds started nesting this year so they are not disturbed.
Removing the trees will help eliminate invasive grey squirrels, allowing the reintroduction of native red squirrels.
We spoke to local environmental campaigner Hazel Catkins from newly formed group Concerned Humans for Our Parks, who told us:
"I'm absolutely horrified to hear this news. Perhaps I'm naive, but I believed the staff who told me they were only removing unsafe branches.

"We must stop this destruction. I call on all Beeston residents to mount a 24 hour, socially distanced, masked, moving picket line around Cross Flatts Park. I'm prepared to lie down in front of the tractors if I have to."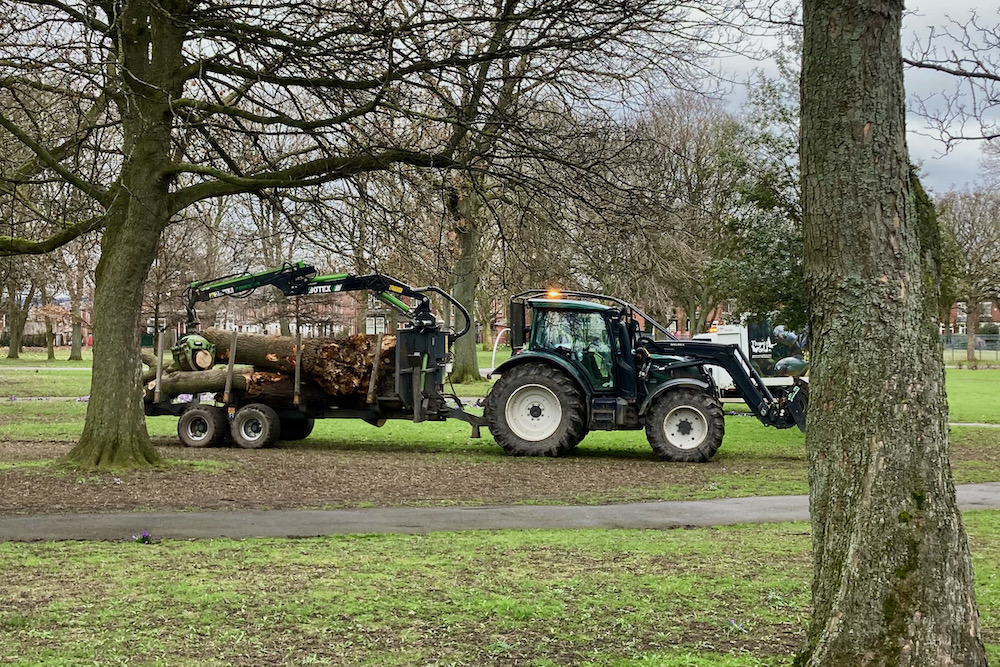 Leeds City Council declined to comment
UPDATE: If you're still worried, please check the date at the top of this post.