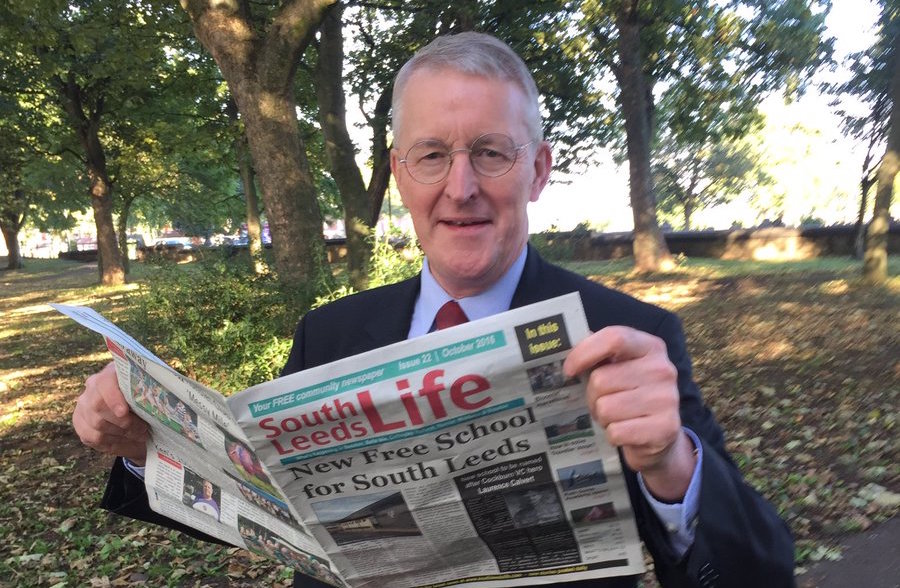 I've been dealing with two problems recently where local residents have been on the receiving end of sharp business practice with distressing consequences.
The first involves constituents who purchased leasehold properties from Miller Homes on their new development in Hunslet. The homeowners thought they would be able to buy the freehold for a reasonable sum in a couple of years. What they have found out, however, is that Miller Homes sold on their freeholds to another company which is now asking for payments they cannot afford. This is just one example of a national scandal in which there has been totally unscrupulous practice by companies who bought freeholds from developers and saw it as a licence to print money.
The Government has now promised to legislate to stop this practice and we had a debate in Parliament in which I raised the Miller Homes case. The company has told me that they no longer sell homes leasehold, but what about those who have already been caught out? One national housebuilder has set up a compensation scheme, but I think they all should. It's only fair and otherwise some people could find themselves trapped in a home that they cannot sell.
The second is an extraordinary story about a block of flats on the riverside. It used to be a pleasant place to live until new owners bought it, gave notice to quit to all the tenants – bar one who had a long lease – and then started to rent out the flats as if they were hotel rooms to stag do's and hen parties. They didn't apply for planning permission because they wouldn't have got it. The residents have suffered noise nuisance into the early hours, music, yelling in the street, drunkenness and rubbish. They simply cannot believe how this can have happened in the quiet street in which they were living.
Leeds City Council has now issued an enforcement notice to bring this nuisance to end, but the owners can appeal and this could drag it out further.
I am supporting both groups in their campaigns, but these two cases really bring home what can happen when firms engage in unethical behaviour. And the next time anyone tells you that we live in an over-regulated society, remind them of these two stories. Regulation is there for a reason – to protect us from this kind of thing.
An update on the Holbeck managed prostitution area. I continue to receive complaints from residents and local businesses. "It's out of control" as one businessman put it to me recently. I have always said that the scheme is only going to be credible with the public if everyone sticks to the rules.
This is clearly not happening and people are getting fed up. So the time has come to have a rethink. We know there are no easy alternatives, but we should be thinking about what else can be done and I will be urging the Council and the Police now to do so.
Finally, a thank you. With all-out council elections coming up in May, three of our current south Leeds sitting councillors – Adam Ogilvie, David Congreve and Patrick Davey – will not be seeking re-election. It has been a great privilege for me to serve alongside them for many years, not least because I have seen first-hand just how hard they have worked on behalf of the communities they represent.
A lot of what they have achieved, working with others, can be seen around us and will stand as a testament to their efforts. So thank you Adam, David and Patrick for everything you have done. We really appreciate it and we wish you well for the future.