Please see the Slide Show Above.
Sorry for the delay putting this on the blog. I had to get priorities right over Christmas and New Year.
I was invited to the Middleton Elderly Aid Christmas Party, held for MEA Members, Volunteers and Staff  every year at the Middleton Conservative Club. This is an annual event and attracts about 150 people to the party.
There were already people queuing around the club waiting to open at when I got there at midday.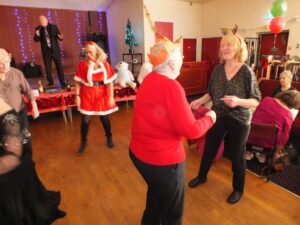 As always Paul Holt came from Blackpool to entertain us with his Blueish jokes and songs. Again as usual Samantha was involved in Paul's jokes.
Paul did well as he had a gig at The Langwood Hotel in Blackpool later that day, so it was a busy day for him. I hope to see him at Langwood Hotel in March along with Srini and staff.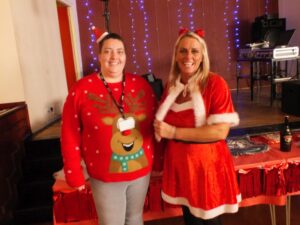 Once we all had settled In our seats, were served a buffet lunch, sandwiches, pork pie, sausage rolls and more.
The bar was now open, so I had a pint or two. Well, why not it's Christmas.

It was nice to see a few different songs from Paul, Christmas songs, songs from 60s and 70s, disco and of course rock and roll.
The dance floor was rocking. All the musical instruments, collected over the years came out and the dancers had a bit of fun with them.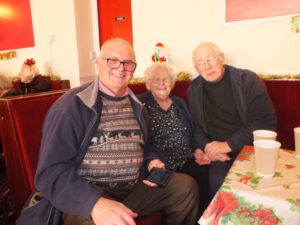 Thank you to Sam, Adele, and all volunteers and staff for putting the party on for us. Well worth two years wait for this.