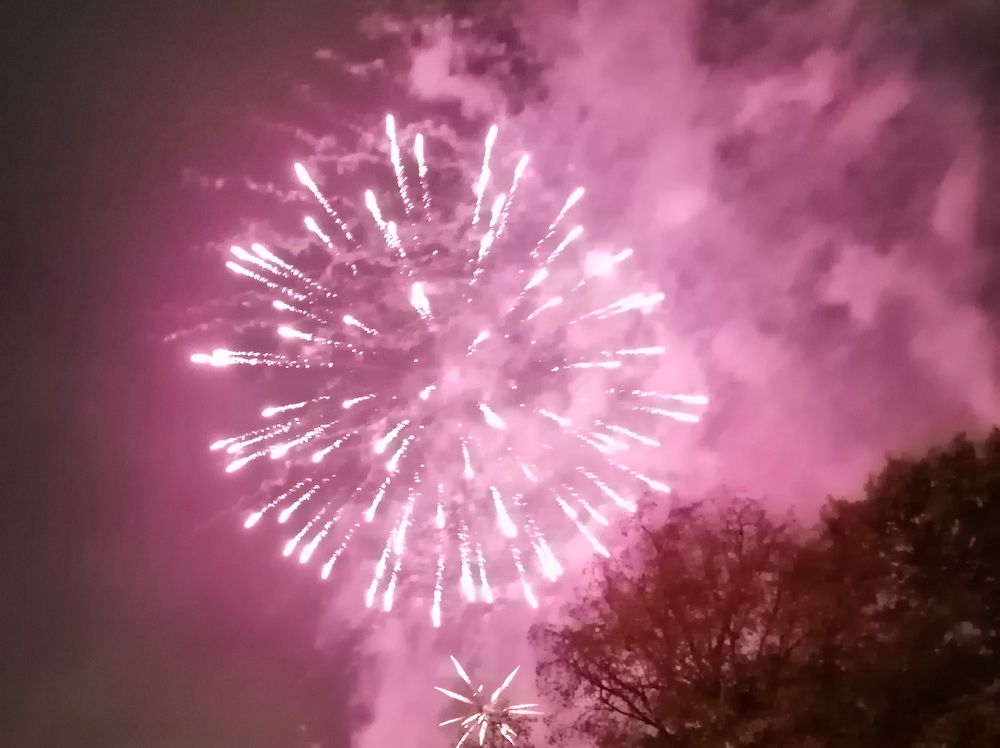 The great Middleton Bonfire returned to Middleton Park on Tuesday 5 November at 7pm. Regardless of it being a rather muddy affair thanks to the prior wet weather, the crowds gathered in their masses to watch the event and celebrate bonfire night. This year there were around 7,000 attendees! The free event, as always, was organised by Leeds City Council and sponsored by the White Rose Shopping Centre.
All photos by Alannah Marsden
The event was also attended by Councillors Kim Groves, Paul Truswell and Judith Blake. Middleton Park Ward Councillor, Cllr Judith Blake, said:
"The Middleton Park Bonfire is always a special occasion for all the family to enjoy a fantastic firework display in a fun and safe environment. As usual there was a great atmosphere this year and I'm pleased the Council has been able to keep it a free public event thanks to sponsorship from the White Rose Shopping Centre."
Poster competition winner Natasha accompanied these councillors on to the stage to set off the fire and fireworks.
The large, roaring fire proved popular with the guests, accompanied by cheers from the crowd when the first flames were seen. The exciting firework display received an equally warm reception after a loud countdown from the thousands.
Two visitors in particular seemed to enjoy the fire and fireworks display greatly, and these were local postman Alec and his son Mikey (pictured above). Frequent attendees of this event, Alec remarked:
"I have loved coming to this event for the past few years with my family, it never disappoints and always provides a thrilling night which is enjoyed by all."
It's safe to say the night was a highlight of the year for many, and the extremely large audience certainly showed this. A great way to see in the month of November and celebrate with the community!