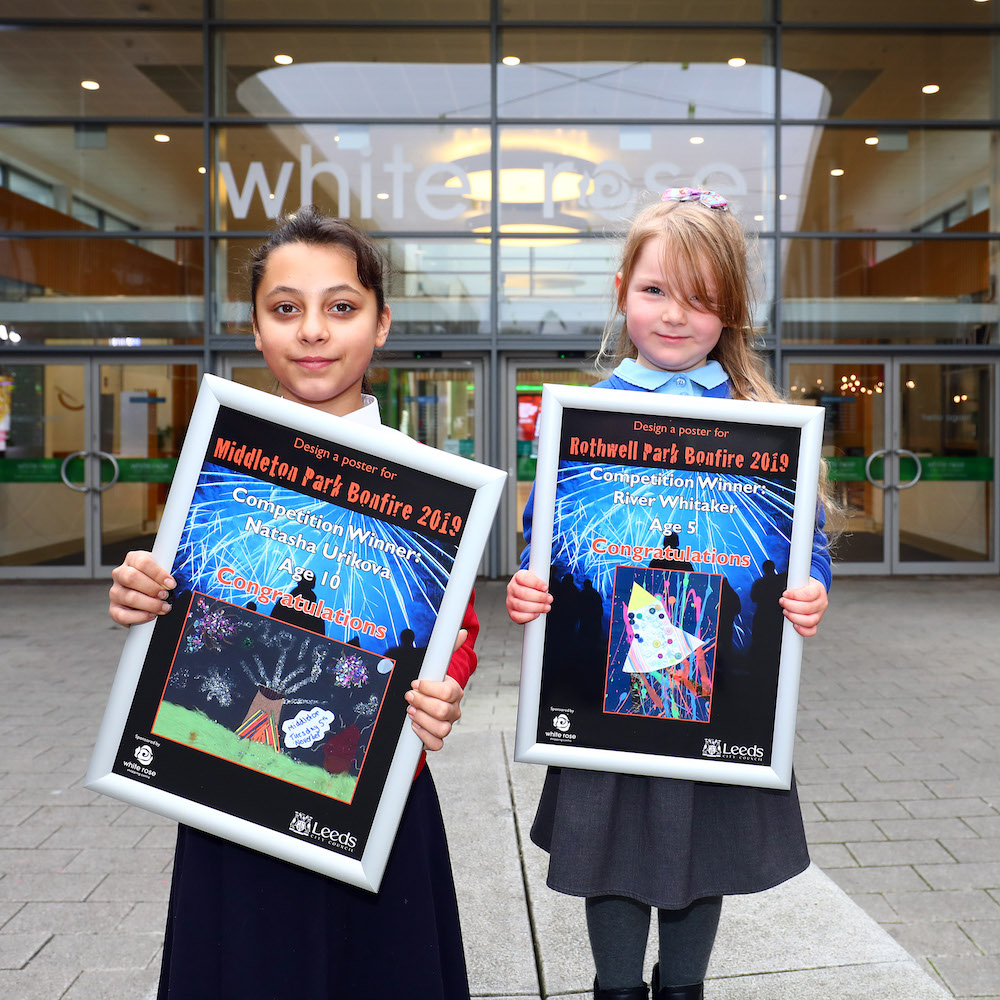 White Rose Shopping Centre has announced the winners of its annual bonfire night poster design competition in association with Leeds City Council, which received more than 1,000 entries from ten schools across South Leeds.
White Rose sponsors both the Middleton Park and Springhead Park, Rothwell bonfire events, where the winning designs will be displayed.
The Middleton Park poster has been created by Natasha Urikova, age 10, of Ingram Road Primary School while artwork by River Whitaker, age 5, of Thorpe Primary School will be displayed at the Springhead Park event.
Steven Foster, General Manager of White Rose Shopping Centre, said:
"We've been running this competition alongside Leeds City Council for a few years now, and we're always delighted to see the creativity and imagination that goes into these students' artworks. We look forward to celebrating Bonfire Night with our South Leeds communities."
The Middleton Park and Springhead Park bonfires take place on Tuesday 5 November, with the bonfire lit at 7pm and fireworks from 7.30pm. Visitors are asked to leave their own fireworks and sparklers at home.
this post is based on a press release issued on behalf of White Rose Shopping Centre