Local children, families and carers are invited to join the new Messy Church in Hunslet on Monday 22 October 2018.
There will be a selection of Super Hero themed arts and crafts, games, a creative bible story and a FREE meal for both children and adults.
Everyone is welcome and all activities are FREE OF CHARGE. Please spread the word.
The event takes place at the Involve Centre, Whitfield Avenue, Hunslet (next to Hunslet Library, Medical Centre & St Joseph's Club) between 3:30-5pm and is hosted by Hunslet Initiative.
For more information contact Ben Hutchinson on 07419 366058.
Hunslet Initative have 12 years experience delivering activities in Hunslet & Belle Isle including afterschool clubs, youth groups, sports activities and mentoring. The project was formed in partnership with local churches and is a member of Leeds Christian Community Trust. To find out more visit www.facebook.com/thehunsletinitiative/
Please join us for the fun activities, meet new people and learn a little about Christianity.
For more information about the values of Messy Church visit: www.messychurch.org.uk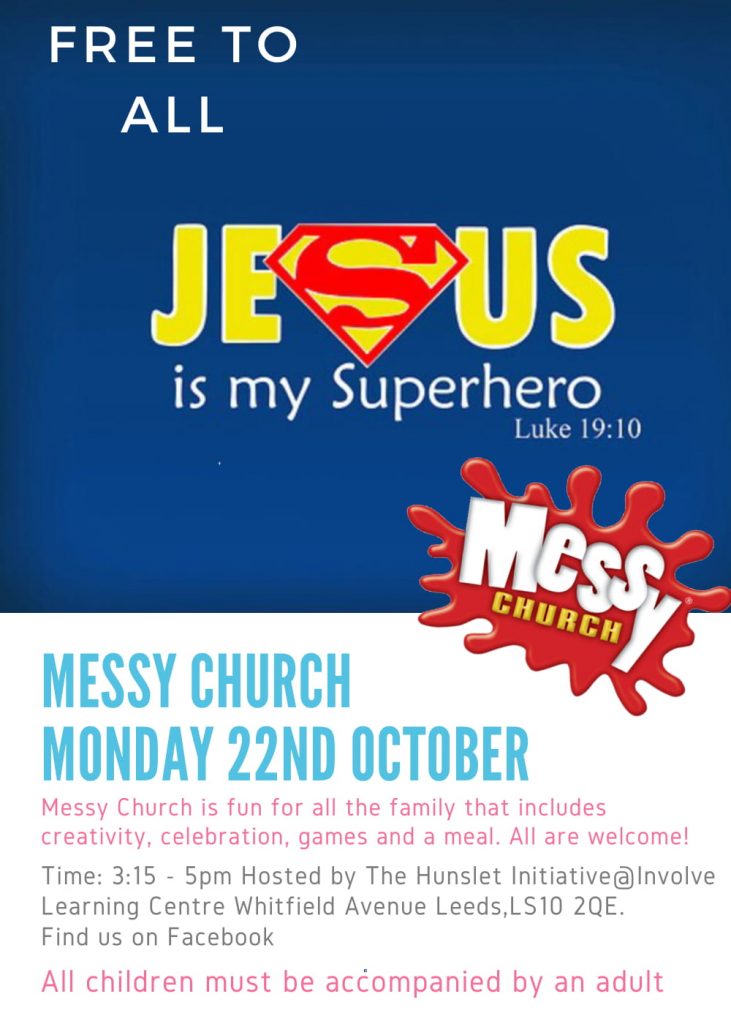 This post was written by Ben Hutchinson using our Create an article for South Leeds Life page.