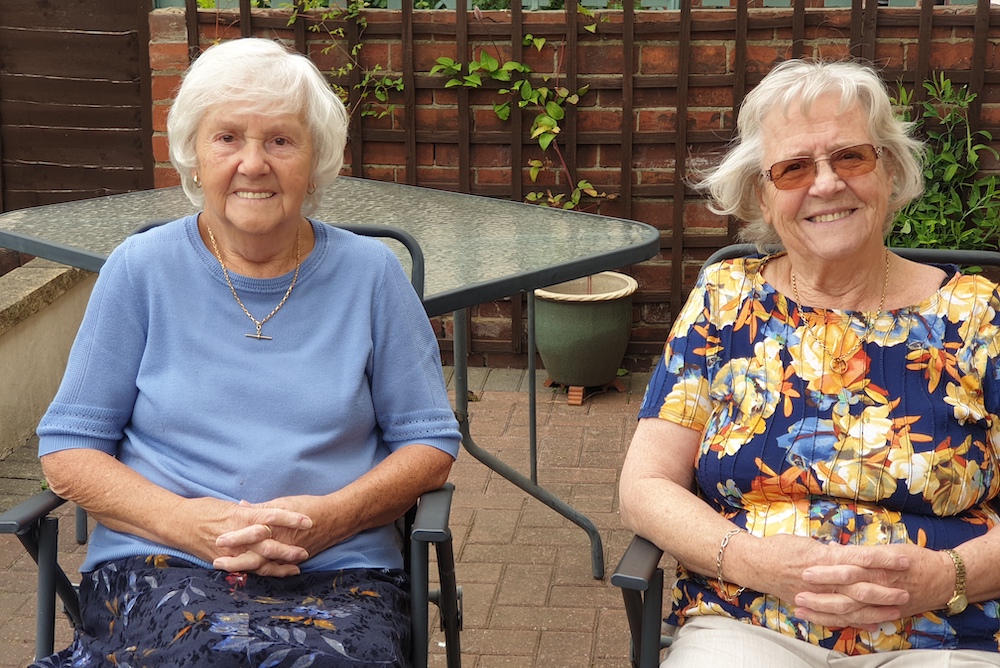 Credit to sisters Rene White and Brenda Jephcott from Beeston (combined age: 164) who have been sewing scrubs for staff at Bradford Royal Infirmary.
Over the past month they have spent over 150 hours between them making up the medical tops and trousers.
Through Brenda's daughter, they started off making face masks in March – but the hospital were desperate for more clinical clothing, so asked them if they could step up and do these. This precise and specialist work sees the sisters receive packs of pre-cut fabric, which then take the good part of a day to be stitched together into each suit; the sisters have now completed over 30 sets.
Brenda told us:
"It was frustrating when the virus blew up, but we felt like we wanted to do something. We're not angels, but we're the type of family who help folk, and age is no barrier.

"It's certainly kept me out of mischief during lockdown!"