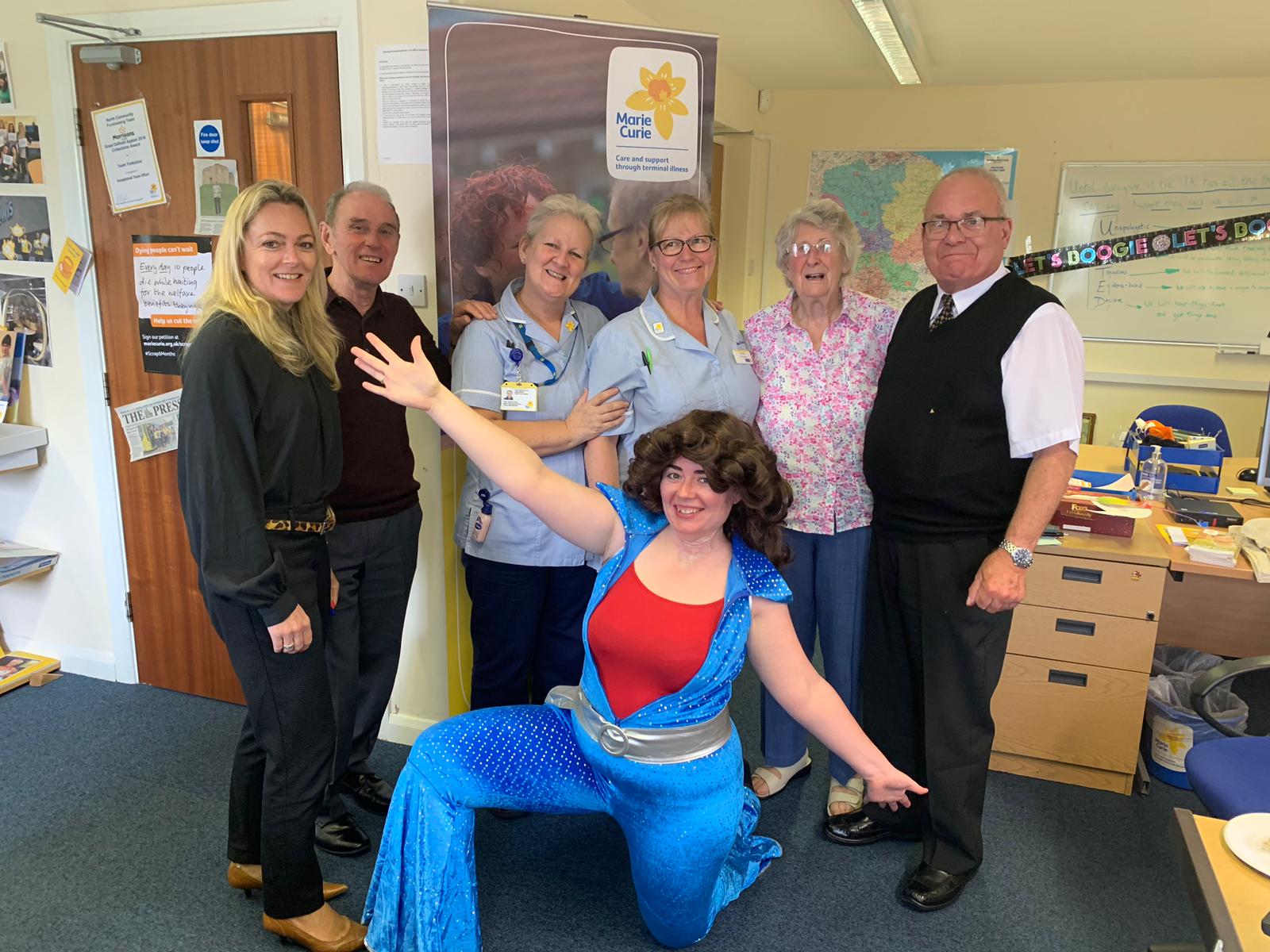 This September, Marie Curie is offering volunteers and supporters the opportunity to have their Will written or updated free of charge by a qualified solicitor.
The offer coincides with Remember a Charity Week (9-15 September 2019) when a group of over 180 charities, including Marie Curie, work together to encourage and enable people to leave a gift in their Will to a charity they are passionate about.
This Remember a Charity Week we are inviting everyone at Marie Curie to take a trip back in time to the 1970s and look at how far we have come as an organisation and how gifts left in people's Wills have helped us pass on something wonderful – the gift of care and support through terminal illness.
To celebrate we hosted a 1970s party in our Fundraising office on Tuesday 10 September. As well as 70's music, food and fancy dress (optional!) there was a classic game of Blankety Blank, Marie Curie style, and a chance to test your 1970s knowledge. We will also had a nostalgia wall, looking at not only how far the Charity has come since the 1970s but how far we have come.
Last year Marie Curie received over £35 million thanks to the generosity of individuals leaving gifts in Wills
Charlotte Revill, Legacy Advisor said:
"It's a good idea to review your Will every five years, even if there have been no big changes in your life. You might have changed your mind about something, or you may wish to check if there have been any changes to the law which might affect your Will."
You'll need to revisit your Will if you:
get married or enter into a civil partnership
get a divorce
have children or any other new relatives (like nieces, nephews or grandchildren) who you wish to include
buy a house or obtain any other valuable assets.
It's important that people think about the family, friends and charities they'd like to remember in their Will. Most people want to care for their loved ones first to make sure they are doing what they can to support them into the future.
If you would like more information about accessing our free Will service visit: www.mariecurie.org.uk/giftsinwills
Or call your local legacy advisor Charlotte on 01274 337035 or on 07711 909483
This post was written by Faye Waters
We encourage anyone living or working in South Leeds to use this website to tell their news. You can either use the Create an article for South Leeds Life page, or email us at: info@southleedslife.com