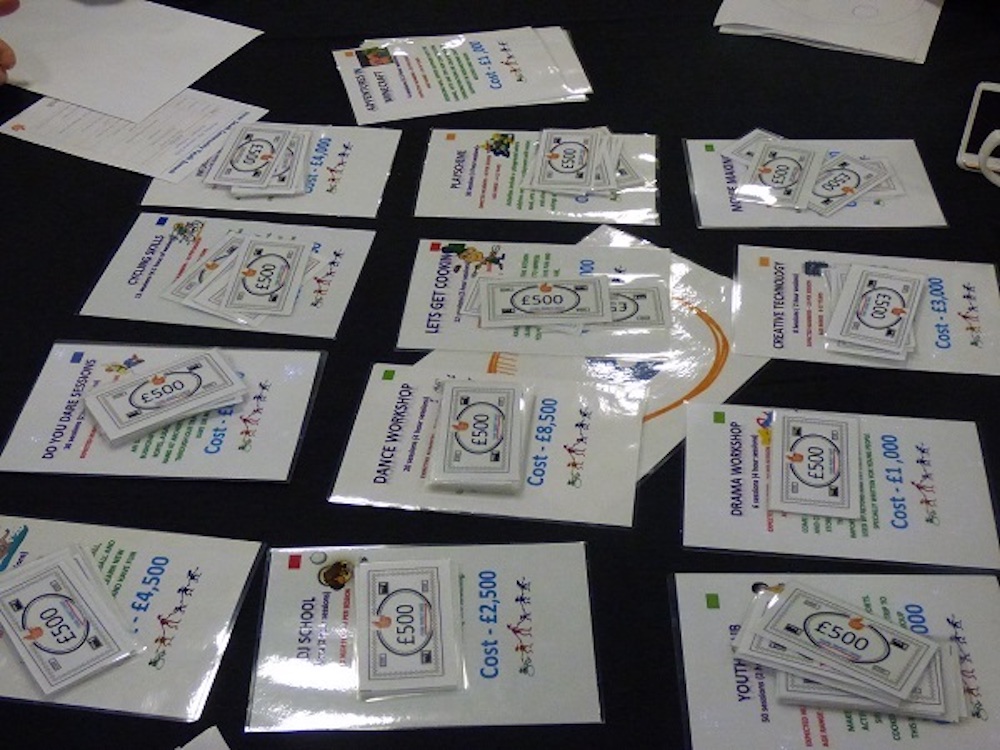 The second Inner South Youth Summit took place on Monday (21 January 2019), at the Centenary Pavillion, Leeds United. This event was funded by the Inner South Community Committee to engage with young people, find out what activities they would like to see in their areas over the next financial  year and for them to meet their local ward councillors and learn about democracy in a fun, interactive way.
Inner South Councillors attended the event with Councillor Angela Gabriel (chair of the Inner South Community Committee), Cllr Andrew Scopes (children' champion), Cllr Judith Blake (leader of Leeds City Council), Cllr Paul Truswell, Cllr Paul Wray and Cllr Gohar Almass all enjoying the event. In addition, 117 pupils attended in total, with 22 secondary and 95 primary taking part. This included 10 different schools (including 2 secondary) representing all of the 3 Inner South wards: Hunslet & Riverside, Beeston & Holbeck and Middleton Park.
11 partner organisations: Youth Service, Breeze Team, Cyclops Pedal Power, Playhouse Youth, DAZL Dance, Leeds United Foundation, WhiteWatch (Fire Service), Leeds Urban Bike Park, Active Leeds, The Hunslet Club and ACES, all gave their time for free to allow young people to sample a variety of activities.
Snapbox also came with their Photobooth so young people could have a fun momento of the day and young people were given an official LUFC stationary souvenir by their local councillors.
The children and young people also took part in a Youth Activities Fund consultation, where they chose what activities they would like to see in their local area over the coming year. This data will feed into the upcoming Youth Activity funding round, where the community committee will invite applications from organisations to provide events for young people over the coming months.
One of the (many) highlights of the day was a chance meet the captain of Leeds United and the children and young people even had chance for a photo opportunity with him!
Feedback from young people was that they really enjoyed trying all the different activities on offer and that they learnt more about what the council does and local democracy in Leeds.
This post is based on a press release issued by Leeds City Council Communities Team