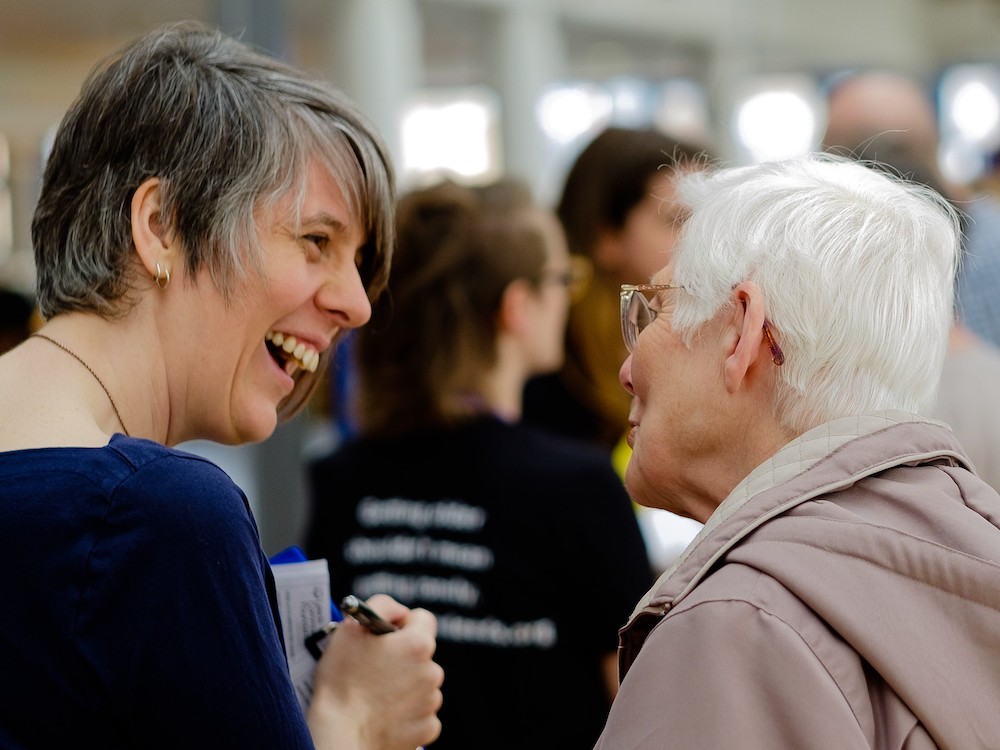 Leeds Older People's Forum (LOPF) is looking for volunteers to help them evaluate their National Lottery funded Time to Shine (TTS) programme, and its effects on reducing loneliness and social isolation in older people.
Over 55s are being offered the chance to train as peer evaluators, and visit groups all over the city throughout 2019.
Time to Shine needs volunteers who would be interested in visiting older people's projects and talking with participants to find out how well the project has worked for them.
Hillary Wadsworth, Time to Shine programme manager, said
"We are able to collect facts and figures, but also want to make sure we are not missing the important human aspects of people's experiences".
Projects across the city help older people to get out and make new friends in a variety of ways, by offering them new experiences, or simply giving them the confidence to join a group by going along with them for the first time. In South Leeds there are projects run by South and East Leeds Friends (Leeds Mind), Health for All and Leeds Community Connect.
The Time to Shine programme hopes that by using peer researchers – known as 'Volunteer Listeners' people will feel comfortable to share their experiences, good and bad.
Volunteers will receive training to do the role, and will then go and meet older people in different settings across Leeds. It is as simple as a conversation 'guided' by some prompts so we get answers to some of the questions we are working on. It is not a formal process. The stories will be written up afterwards, and shared anonymously with Care Connect (University of Sheffield) who are evaluating the Time to Shine programme.
Volunteers must be able to attend one of the training sessions in March, and be able to get to locations across Leeds. We will pay mileage or bus/taxi fares to help with getting to projects.
We hope volunteers may be able to have a couple of these conversations every month which will give them a fascinating insight into the many wonderful projects being run with older people across Leeds as part of the Time to Shine National Lottery Funded research programme.
The courses are on either Tuesday 12 or Thursday 21 March 2019, with 'Listening' planned to start in May.
To express an interest or find out more please get in touch with Jessica on (0113) 244 1697 (Tuesday, Wednesday, Friday) or email Jessica@opforum.org.uk
This post is based on a press release issued by Leeds Older People's Forum
Photo: Listening to each other at a Time to Shine event by Andrew Withey