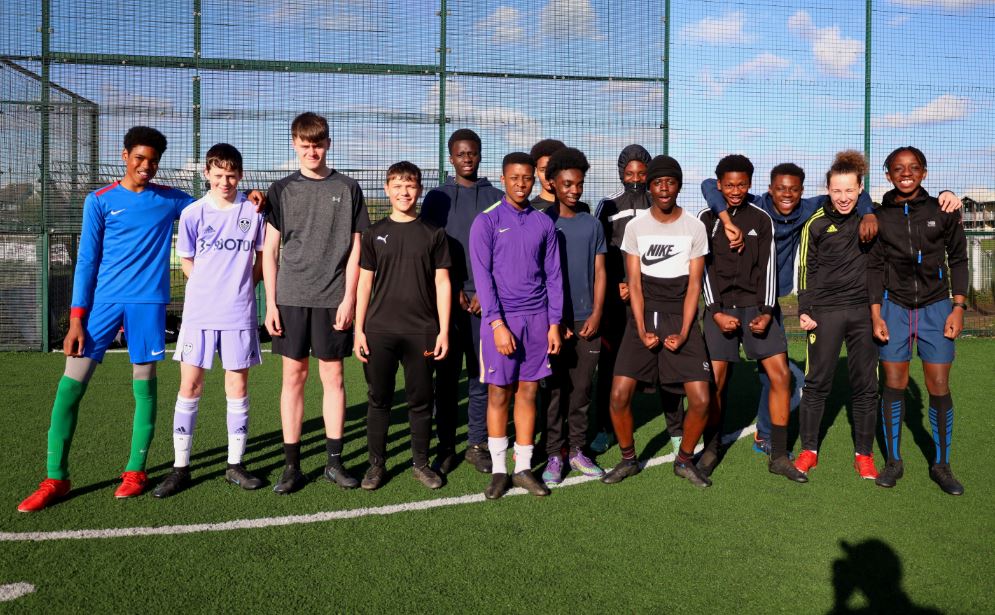 The Hunslet Club's Under 14s Football team have definitely been putting in the work this season, and it has paid off massively.
On Sunday 10 April, they won the league in their final game of the season against Chapeltown. Their motivation was like never before, as they wanted to work as hard as possible to make this season the most memorable yet in honour of their coach, Imran Huq who sadly passed away in November last year.
Imran, was a great role model and incredibly important member of The Hunslet Club. He made a great and positive impact on the lives of the young people he coached, evident in how they have responded to matches and training this season; with the upmost of effort. They went through this season with one main motive, stating:
"We want to win this for Imran"
Their current coach, Matt, took the team on at the end of last year to ensure they could reach their full potential and make their supporters proud after a difficult start to the season. He stated:
"I'd like to thank them for accepting me into the group and thanks to the parents for their support throughout."
The lads were able to pull together and achieve their goals despite the hardships of the season and they showed great strength putting in the extra effort to ensure they were always playing to the best of their ability.
This post was written by Samantha Bailey

We encourage anyone living or working in South Leeds to use this website to tell their news. You can either use the Create an article for South Leeds Life page, or email us at: info@southleedslife.com