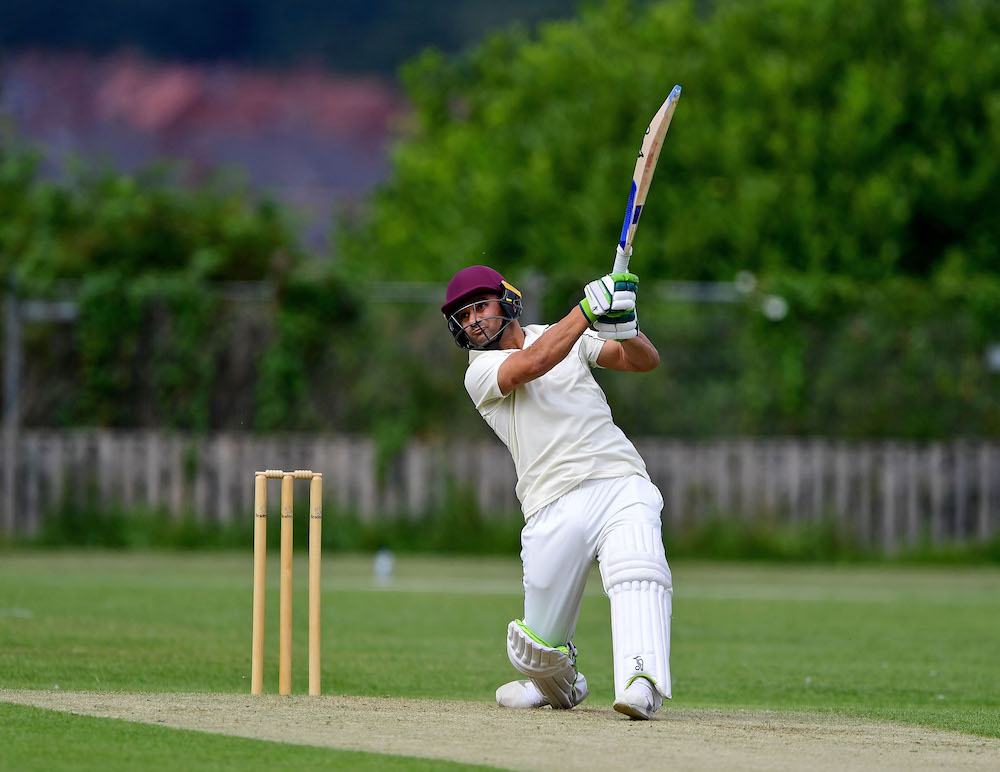 Hunslet Nelson Cricket Club's first XI marked their long-awaited return to Gipsy Lane with a resounding 78-run win over Hopton Mills to kick-start their League Cup campaign.
A near-perfect performance saw Nelly claim 19 points out of a possible 20 as they posted a score of 202-8 before bowling the visitors out for 124.
The win – Hunslet Nelson's first of the season – also brought off-field relief for the club's fans and finances, after last week's home opener against East Ardsley was called off due to a positive coronavirus test.
A fundraiser has been set up on Spacehive, with the England and Wales Cricket Board pledging £100 to the club in an effort to support grassroots cricket.
A series of new safety measures welcomed visitors to the Arthur Thornton Ground for the first team's first competitive home game since last September.
An attendance register, a one-way system for the bar and toilets, running lanes on the pitch, breaks for sanitising hands and balls and the use of gazebos in place of changing rooms were part of the new safety measures as cricket returned to South Leeds in a pandemic-altered world.
"It's a shame we can't enjoy the social events but it's nice to get games on, even though it's restricted," said Howard Thompson, a club committee member, groundsman and coach.

"Hopefully we'll have the cricket week again, where we have juniors down, but we'll see what sort of response we get."
Long-serving chairperson Brian Farrell resigned earlier this year and the club is still searching for a replacement.
"It's a shame we've lost Brian. He's been isolating and resigned, so we're looking for another chairman," added Thompson.

"You are fighting a battle all the time and you've got to adapt. We can't use the changing rooms, so that's why we have gazebos – they're £150 each. What happens if it rains? It's a difficult situation."
Bowled out for 124 at Sandal last time out, Hunslet Nelson bounced back and earned four batting bonus points after winning the toss and making 202-8 from 40 overs.
Openers Jack Scanlon and Joe Smith established a platform but departed in consecutive overs as Hopton Mills' bowling changes bore fruit.
Patrick Hinchliffe and Andrew McIntosh added 66 for the third wicket, but another mini-collapse saw the hosts slip from 103-2 to 160-7 as visiting bowler Andy Grey ripped through Hunslet Nelson's middle order.
However, late-order fireworks from Jamal Khojani, who scored 44 off just 35 balls, pushed the total beyond 200, with the No.8 hitting four fours and three sixes in an entertaining innings.
With the required run rate at over five per over, Hopton Mills never looked like chasing the target down after losing Andy Grey in the second over and taking 19 balls to make their first run.
Hunslet Nelson continued to make regular inroads thereafter as the wickets were shared among the bowlers.
After pace bowlers Patrick Hinchliffe, Glen Thompson and Archie Haddon removed the top order, spinners Alex Rose and Jamal Khojani did most of the damage to the away side's middle and lower order, Rose finishing with figures of 3-35.
A mix-up between Oliver Ramsay and James Glover saw the former run-out to end the innings, summing up Hopton Mills' day and sealing a maximum of five bowling bonus points for Hunslet Nelson.
Speaking with South Leeds Life after the game, captain Andrew McIntosh said:
"It [the victory] is massively important for us. This season's a bit weird so we're happy to get a win and make Saturday worthwhile.

"All of us got runs, all the bowlers chipped in, fielding-wise we were fantastic – I'm really impressed.

"We've got quite a young side, which is another bonus. A lot of lads have come through our junior system, so it's fantastic for the club."
Hunslet Nelson visit Bradford-based Bowling Old Lane next Saturday (15 August 2020) in Division Two East of the League Cup, before beginning their T20 Cup campaign at home to Oulton on Sunday 16 August.
Photo: Late-order fireworks for Hunslet Nelson from Jamal Khojani. Credit: Paul Butterfield