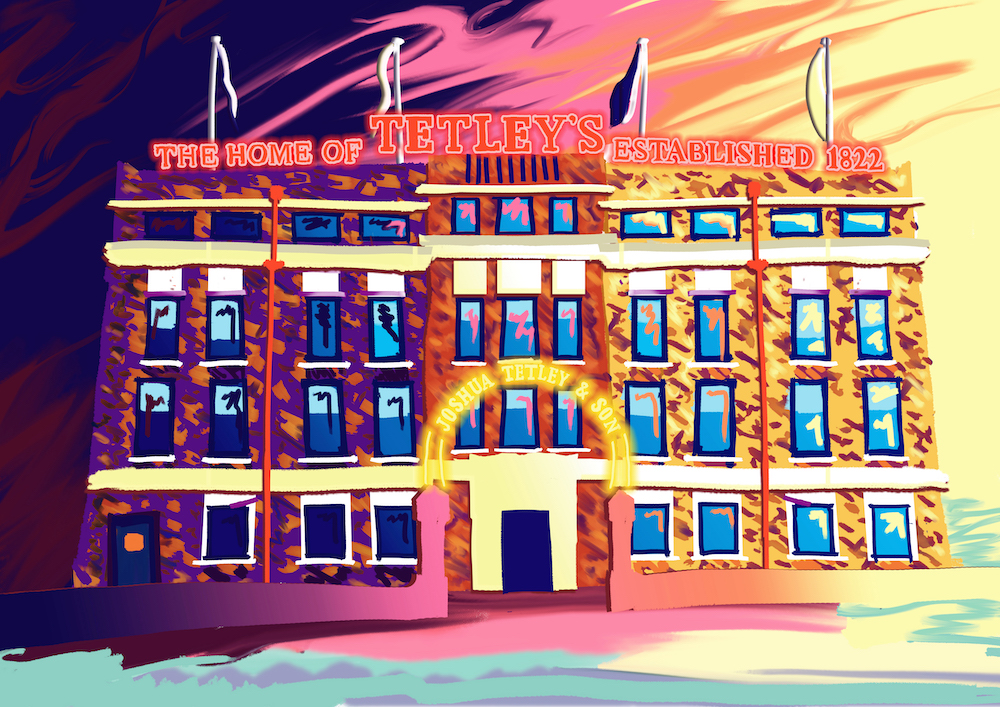 The Tetley, Hunslet's own art gallery, housed in the former brewery headquarters building on Hunslet Road is hosting three exhibitions this Spring.
In this solo exhibition, Alpha Salad, artist Justin Fitzpatrick explores ideas around taste, decadence and bodily transformation.
The exhibition presents a chronological narrative from soil to table. Beginning with seed germination and photosynthesis, moving through to consider agricultural and industrial labour, food preparation and fine dining, the exhibition culminates in a reflection on taste, class, objectification and spirituality.
As well as Fitzpatrick's own painting and sculpture, Alpha Salad includes the artist's curated selection of works from Leeds University Library Galleries and Special Collections, including work by Wendy Abbott, Duncan Grant and Käthe Kollwitz, in addition to photographs from the Leeds Archive of Vernacular Culture. Alpha Salad runs to 8 May.
Nigerian artist Bubu Ogisi presents new work produced during her 2022 residency, made in collaboration with young creatives in Leeds.
Ogisi's work crosses traditional boundaries of art, design and fashion. She is particularly interested in the social and environmental impact of textile production.
The exhibition is the culmination of The Tetley's Here, There & Everywhere partnership with New Art Exchange and opens on Saturday 7 May.
Emily Hesse presents The Witches' Institution (WI) in collaboration with Professor Andrea Phillips.
In this current moment of hypocritical political structures, this exhibition features a series of experimental works, discussions and experiences that aim to think about what a cultural institution run by historically defined 'witchcraft' and alternative magic could manifest as on a planet in turmoil.
Discover Tiny Tetley Studio, a new artist-designed free play space for children under 5 at The Tetley.
Artist and early years specialist Stephanie Jefferies invites you to get creative and spend time together in this immersive environment, where you can touch, climb and slide! Tiny Tetley is open Wednesday-Sunday, 10am-5pm.
The Tetley Bar and Kitchen serves food and drink throughout the day, Wednesday-Sunday. For more information go to thetetley.org
Image courtesy of Julia Pomeroy