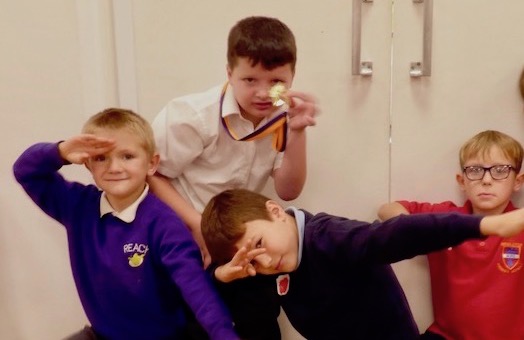 On Friday 26 October the children at Reach Primary Learning Centre in Beeston performed their whole school dance to an appreciative audience of parents and carers.
The children at Reach have been either temporarily or permanently excluded from their mainstream schools. They have a range of different social, emotional and mental health issues. The school piloted a dance project last summer and it was so positive they have run it throughout the first half of the autumn term.
Teacher Nzyina Anderson explained how dance is helping the children:
"Dance boosts their confidence, it gets them all working together in teams. We don't see any of the behaviours that they may display in other subjects when they are dancing.

"It's about getting everybody involved and getting everybody doing the same thing and it brings the whole school together."
After their regular Waka Waka warm up routine, the children performed a full dance routine to Jess Glynne's song Hold My Hand. There were lots of smiles and a lot of concentration as each child played their part and went through their moves.
The benefits of the dance work have been felt in other areas with children being kinder to each other in the playground, asking each other if they're OK. That also feeds into the classroom
"Dance is giving them that confidence to go up to another child and say 'do you need any help?' It's just little things like that which improve lessons and helps them to enjoy things and get more out of the lessons" said Nzyina Anderson.
The morning ended with parents, carers and staff joining the children to do the Baby Shark dance.