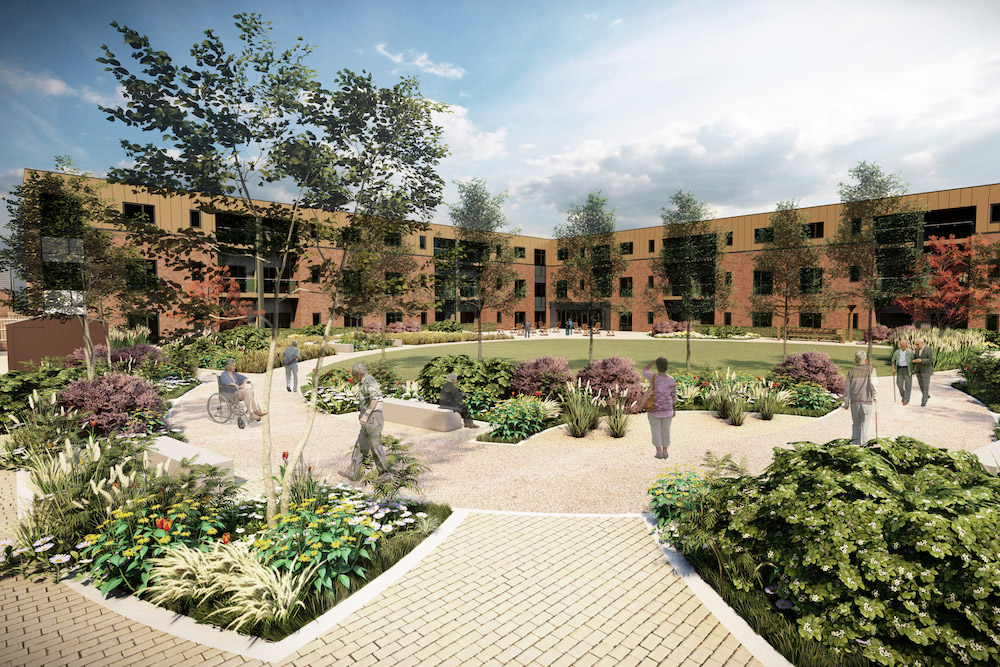 Leeds City Council has had to top up the budget for its house building project at Throstle Recreation Ground in Middleton according to a report published on Thursday (21 September 2023).
The report cites exceptional circumstances including ground conditions, utilities requirements and poor weather conditions. The amount of the uplift in the budget to pay Waites to complete the scheme is not disclosed for 'commercial reasons' but is over £500,000.
The scheme, which also uses land formerly occupied by the Middleton Skills Centre, will deliver 100 general needs houses, 16 bungalows designed for adults with Physical and Sensory impairments and 60 Extra Care apartments and associated communal facilities for older people needing care and support. The total budget for the scheme, set in July 2021 was just over £39.5m.
So far 40 general needs houses have been handed over and let through Housing Leeds. Gascoigne House, the extra care apartment block is due to be completed in October, with the whole project completed by the end of the year.
The report details the following pressures on the budget:
"a) Ground conditions – the extent of ground conditions was in excess than forecast, in addition the scope of works changed to part of the site as a result of flood alleviation/ attenuation requirements.
b) Utility providers change to design requirements/ policy has had a significant impact on the delivery programme and required a re-design to elements of the scheme post planning approval.
c) Weather events- during the construction period, there have been a number of months where the weather conditions have exceeded the 10yr average for that month, especially in relation to rainfall."
Leeds City Council's independent Technical Consultants have scrutinised the additional funding requests and judged them to be fair and reasonable.
You can read the full report here.
While you're here, can we ask a favour?
South Leeds Life is published by a not-for-profit social enterprise. We keep our costs as low as possible but we've been hit by increases in the print costs for our monthly newspaper – up 83% in the last 12 months.
Could you help support local community news by making a one off donation, or even better taking out a supporters subscription?
Donate here, or sign up for a subscription at bit.ly/SLLsubscribe