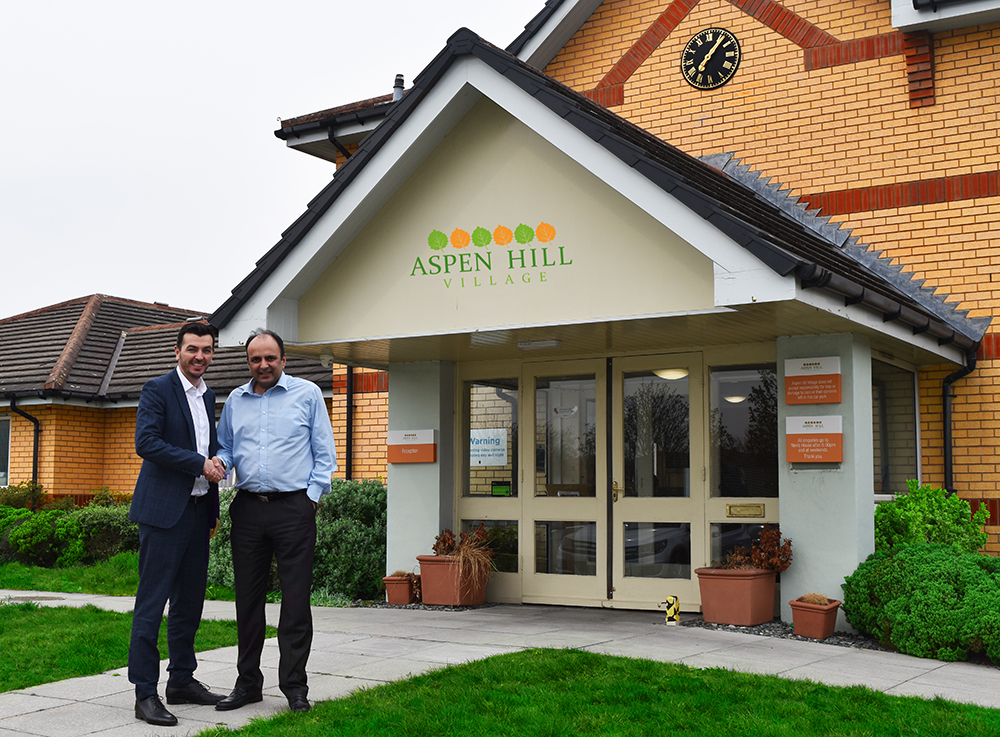 Copper Hill Care Home in Hunslet is under new ownership after healthcare firm, Armighorn Capital Ltd, secured a £3million investment from Frontier Development Capital to make the acquisition.
As part of this transfer in ownership, Copper Hill Care Home has also undergone a rebrand – changing its name to Aspen Hill Village.
Last July South Leeds Life reported that HC-One had put the care home on the market after buying it as part of a large portfolio of homes from BUPA.
This deal marks the latest in a round of acquisitions for Armighorn Capital, which already operates four homes across the Midlands, successfully managing the care of approximately 179 elderly residents.
Specialising in providing nursing with dementia care, the newly named Aspen Hill Village is well established as one of the biggest care providers in Leeds – offering beds and services for up to 180 residents.
A recent report by the Care Quality Commission (CQC) highlighted that the home provided "good" care, but required improvement overall. Armighorn Capital has a proven track record and model of delivering improvements across all CQC measurable areas and will use part of this funding package to carry out refurbishments to the home, which currently comprises of five individual units. A sixth unit, currently mothballed, will also be renovated and reopened.
Navjot Singh, Director at Armighorn Capital Ltd, said:
"Armighorn has a strong track record of transforming care homes needing improvement. Residents are our most important priority and that this is why when acquiring a new site, we work hard to not only make physical upgrades, but also assess and implement operational changes to raise service quality.

"We plan to apply the same principles to Aspen Hill Village, ensuring that existing and future residents receive the highest standard of care."
The £3million investment by Frontier Development Capital enabled Armighorn Capital to make the acquisition and commence the delivery of its expansion plans.
Carl Perry, Investment Manager at Frontier Development Capital, said:
"By providing this investment, we are helping Armighorn take a positive step on its growth journey to deliver an outstanding quality of care. The firm is well equipped with the expertise and ambition to have a lasting positive impact on the residents of Aspen Hill Village.

"Outside of financial backing, we are committed to working with Armighorn's management team to help navigate the firm's expansion both organically and through acquisition."
Facing the pressure of budget cuts, the demand for care sector services is estimated to only increase. In a recent report from the Office for National Statistics, it was highlighted that by 2066 there will be a further 8.6million projected UK residents aged 65 years and over, making up 26% of the total population.
This post is based on a press release issued on behalf of Frontier Development Capital
Photo: Carl Perry, Investment Manager at FDC, and Navjot Singh, Director at Armighorn Capital