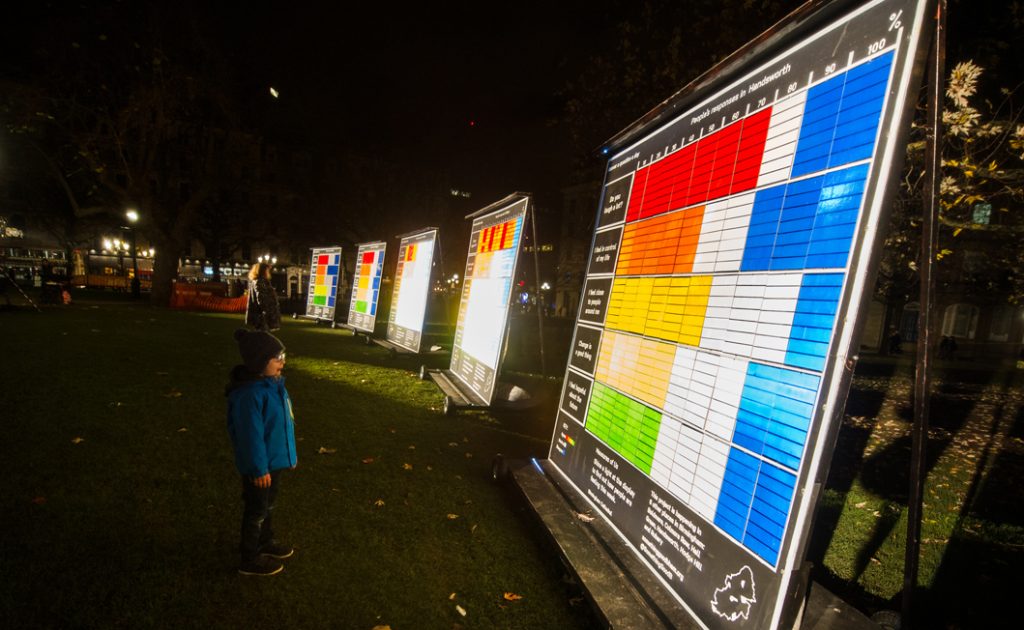 The city-wide Compass Festival is bringing an interactive artwork to Holbeck and Beeston, testing the temperature of the community through five questions or statements.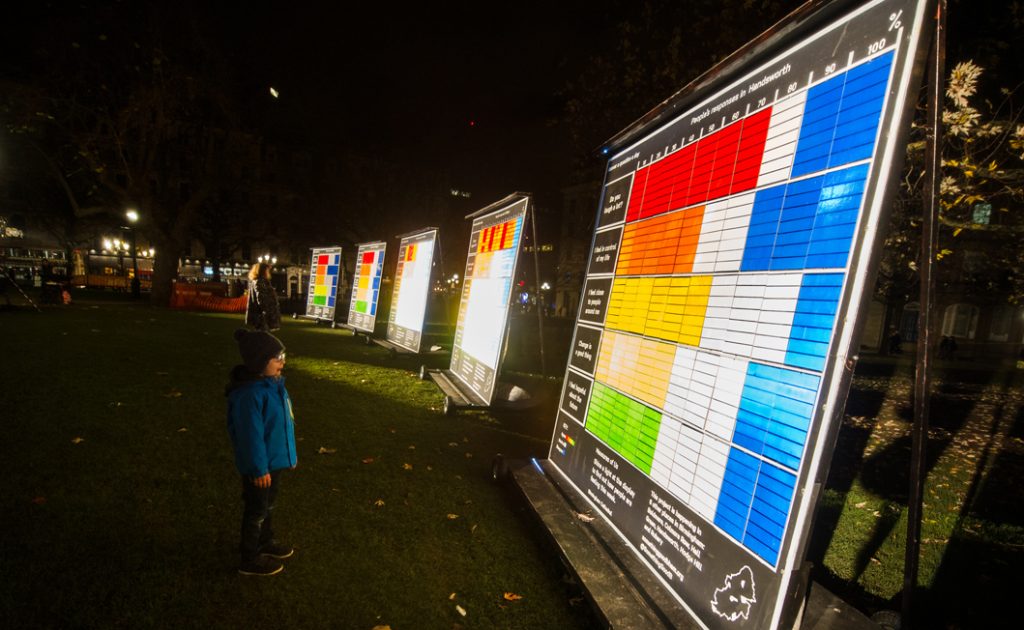 Over 5 days during the festival, starting on Monday 19 November, Measures of Us will unfold in six neighbourhoods around the city, asking questions which take us far away from political polls and complicated surveys to capture feeling and mood, and show us our responses.
Using electronic voting boxes installed in public locations such as library desks, shop counters or the entrance to their local park, people can mark their response to a question we'll ask each day. Daily results will be displayed in the form of illuminated artworks, inspired by cricket scoreboards.
The large scoreboards will be placed outside St Matthew's Community Centre in Holbeck and at the bottom of Trentham Street, on Dewsbury Road in Beeston to record and display the results day by day.
At the end of the week these light activated visual displays will come together in the city centre where the public will be invited to share interpretations of the similarities and differences of responses from each neighbourhood. Measures of Us takes the temperature of the city, capturing a moment in time in a wash of colour.
Measures of Us is an artwork by Redhawk Logsitica and was created through a collaboration between Orit Azaz, Rob Hewitt and Lisa Koeman on behalf of Birmingham Cathedral.
You can watch a video of the artwork in Birmingham two years ago, different questions will be posed in Leeds.