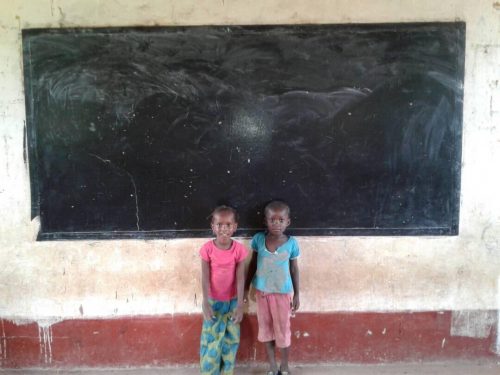 A south Leeds community leader is launching an appeal to local schools, businesses, and other supporters – to help equip and restore an impoverished primary school in his homeland of Gambia in West Africa.
Yanks Sawo, a well-known leader of the Leeds Gambian community and long-time Beeston resident, is making the appeal on behalf of Lamin Primary School – where teachers battle against the odds, with almost no resources, to educate hundreds of children each day.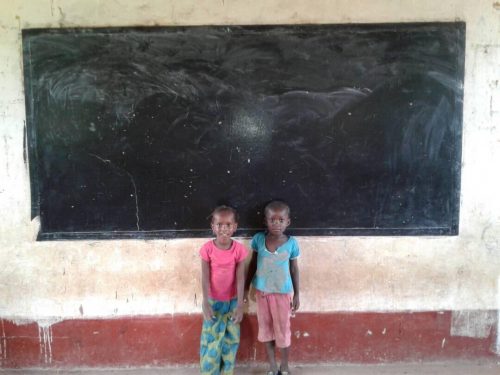 The Gambia is one of the poorest countries in the world – and its situation recently worsened when outgoing president Yaya Jammeh emptied the government coffers before leaving office. Regular people and organisations across the country – like Lamin Primary – have been left chronically short of resources, and are struggling desperately to make ends meet.
The school especially needs: library books, shelving, furniture for classrooms and the staff room, learning resources, paint and decorating materials, lockers, stationery (including notebooks, pens, pencils, anything), and more. The RAF (for whom Yanks works) have already contributed – but Yanks is hoping the local community will step up too.
Donations will be shipped out to the Gambia in a shipping container – so financial donations (big and small) are also invaluable, to cover that and other cash costs. Donors will receive regular updates (including receipts) on how their donations have been spent.
Yanks commented:
"This is a big project but I believe – with the generosity of good people – it can be done. The Gambia and the UK have a long history together, and so many shared values – so we're now turning to you in our time of need. These children only have hope and little else – and that hope is to have a good education, and get out poverty. We're grateful for any help that people can offer."
To find out more or to donate, please contact Yanks on 07930 810714 or Yanks.Sawo974@mod.uk.