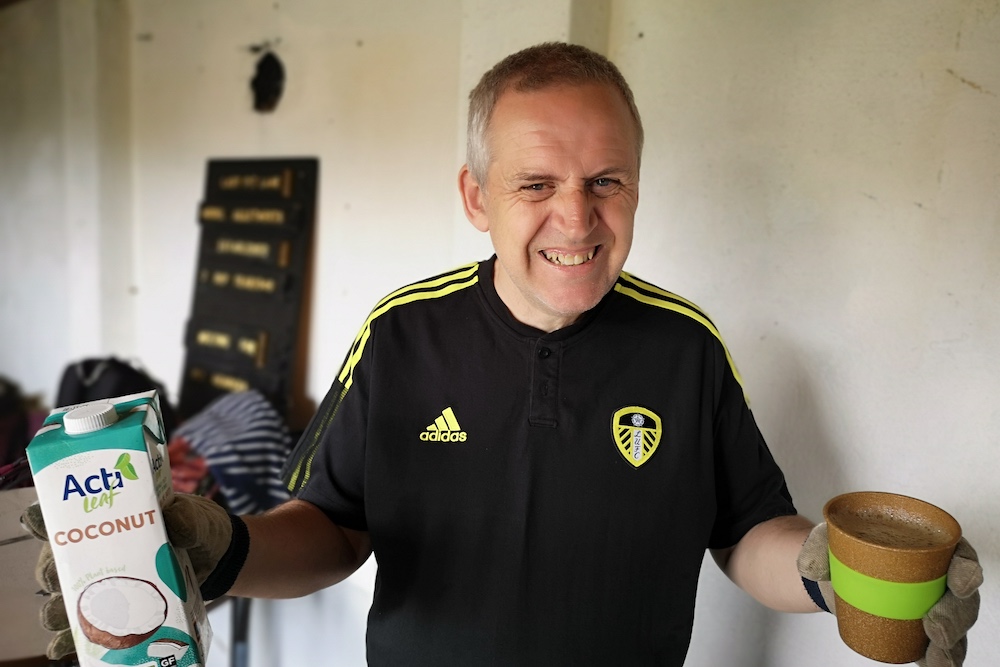 Local Lady Pit Lane allotment volunteer, and Hillside resident Chris, is raising money for Macmillan Cancer Support.
Macmillan is a charity offering support to families and those struggling with cancer. His raffle is also raising money for Cancer Research.
Started after the inspiring care Chris experienced when his mum was ill, he has been raising money as a thank you to the nurses that helped look after her. He is on a mission to raise as much as he can.
Every week at the allotment Chris has continued collecting raffle donations, and sharing his progress and continually increasing total with his friends.
The allotment Chris volunteers at is a project specifically coordinated for those with mental health or learning difficulties, as well as physical disabilities.
If you would like to contribute to Chris' fundraiser we will be down at the Lady Pit Lane allotment in Beeston every Tuesday between 10:30an and 2pm. Alternatively at Hillside, Beeston Road between 9am and 4pm. To enter the raffle, all you need is to donate a pound.
Raffle prizes have been donated by the local community to contribute to the raffle. 1st prize consists of a professional massage session. 2nd prize gets you a bottle of wine, 3rd prize is a box of chocolates, and 4th prize is a selection of bath products. All of the prizes have been generously given by supporters of Chris' project, with more prizes added until the raffle draw.
So far Chris has raised an amazing £201. This raffle will be culminating in the first week of June in line with the day of the Queen's Jubilee. On Thursday 9 June there will be an online raffle draw, and party. This will be delivered on zoom and is free for anyone to attend. Contact Julie at Hillside for more details: www.facebook.com/HillsideLeeds
This post was written by Seren Oakley

We encourage anyone living or working in South Leeds to use this website to tell their news. You can either use the Create an article for South Leeds Life page, or email us at: info@southleedslife.com