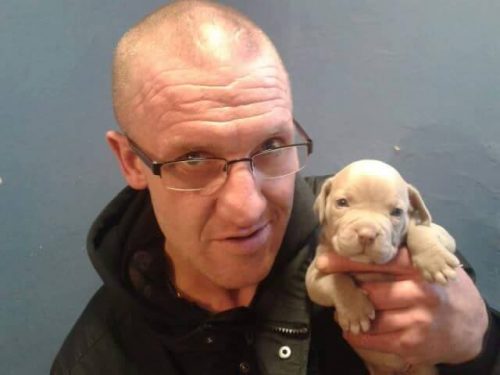 A Beeston man is this week launching a last-ditch campaign to save his pet dogs from destruction. Ellis Hirsch, 41, had his two American pitbulls confiscated by West Yorkshire Police in June, and is this Thursday (18th August) making a final appeal at Leeds Crown Court to have them returned to him. If he fails, the dogs will be destroyed, and Mr Hirsch possibly even faces a jail term himself.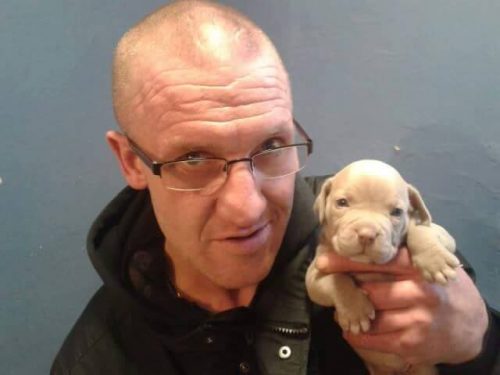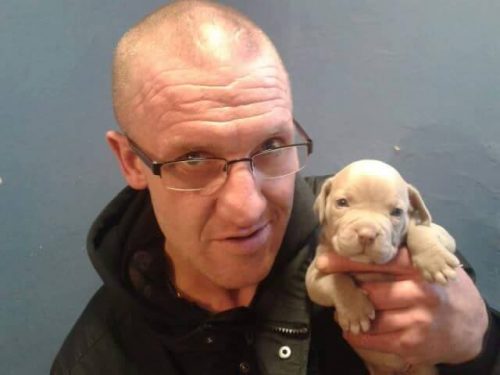 Pitbulls are officially a banned breed, and Mr Hirsch did originally have the two dogs – a five year old bitch called 'Mooit', and her three year old pup 'Ross' (3) – removed by armed police in 2014. However, following a seven month court case that year, they were returned to him under licence, with stipulations including an agreement to keep them muzzled in public.
They have since been visited by the police, Council dog wardens, and RSPCA – who have on each occasion all apparently been satisfied. But then a police officer in June this year decided that the dogs – unmuzzled and unaccompanied in the binyard on Mr Hirsch's street – were in breach of licence, had them removed, and launched a court case to have them put down.
However, Mr Hirsch insists that they were chained up, and blocked into the yard – and therefore not accessible to the public. Furthermore, he is asserting that binyards are not legally 'public' land, but in fact land co-owned by the nearby houses. Finally, he also argues that – as it was hot day – it would have inhumane to muzzle them, as the muzzles prevent them from drinking.
Mr Hirsch told South Leeds Life:
" I'd understand all this if the dogs had done something wrong, but they've done nothing. They're not vicious, they've never hurt anyone or anything, we've never had a single problem with them. They're my babies, and I'm worried that the past 2-3 months in the dog pound will have changed them – but I can't give up."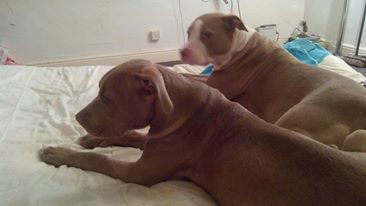 His campaign has seen him gather the names of more than 80 local people from the Woodviews in Beeston Hill onto a petition; dozens of the signatories have included testimonies in support of the dogs and their good nature. Mr Hirsch is also fitting out a binyard on the street – with 8 foot walls – as a fully contained enclosure for the dogs.
For more info on the law around potentially dangerous dogs, click here. For more info on the Leeds Dog Wardens and related services, click here. For more on the work of the Dogs Trust in Leeds, including opportunities to adopt a dog or volunteer, click here.