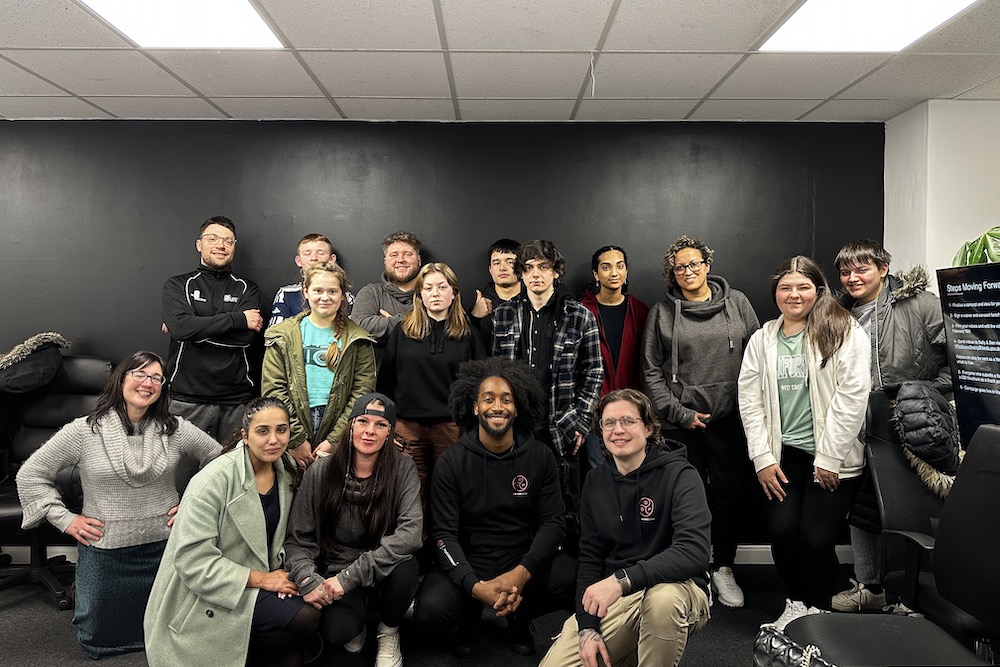 Skateboarding is the key to good mental health, according to 18-year-old Liam Wheatley, who lives in South Leeds.
Liam is part of a team of young people behind the Make Your Move campaign, which launched this week in Leeds.
The campaign aims to inspire other young people to get active for better mental health.
Studies show that children who are active are less likely to develop depression in the first place. Exercise can also help to reduce symptoms of depression and anxiety in children and young people who do develop mental health problems.
Being active is linked with better sleep, higher self-esteem, and increased connection with others.
Young people aged 11-21 made videos for the campaign, showcasing activities they love and sharing the benefits for their mental wellbeing.
For Liam, skateboarding is a way to express emotions, both positive and negative.
"I like to skate when I feel sad, angry, or any emotion" he says.
Liam skates at LS-TEN, in Hunslet, which also offers free roller skating sessions in Cross Flatts Park every Saturday morning.
Dolly, 11, and Liliana, 12, became friends through roller skating with LS-TEN.
In their Make Your Move video, Dolly and Liliana share their love of roller skating, and say:
"If we can do it, you can do it too!"
The Make Your Move campaign is supported by the charity Re:establish, based in Beeston. Some young people linked to Re:establish, like 16-year-old Kyro, made videos about the activities they enjoy there, from dance to boxing and lifting weights. Kyro says:
"When I'm in the gym, it's the best feeling in the world. Exercise makes your body produce endorphins, which will make you feel happy and in a positive mindset."
The young people have also helped to create a webpage on the MindMate website: Get moving – MindMate
The page features opportunities for young people to access free or low-cost ways to get active in mental-health friendly settings in Leeds, including lots of South Leeds-based activities.
While you're here, can we ask a favour?
South Leeds Life is published by a not-for-profit social enterprise. We keep our costs as low as possible but we've been hit by increases in the print costs for our monthly newspaper – up 83% in the last 12 months.
Could you help support local community news by making a one off donation, or even better taking out a supporters subscription?
Donate here, or sign up for a subscription at bit.ly/SLLsubscribe