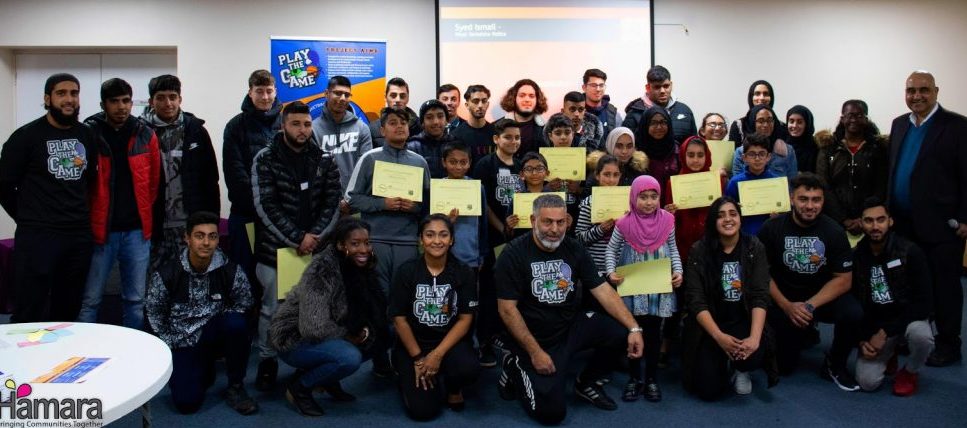 Last week (Saturday 15 December 2018) saw a packed-out event at the Hamara Centre in Beeston Hill, to celebrate the conclusion and successes of the local 'Play the Game' youth leadership and sports project.
The project has run over the course of 2018 – and saw over 100 local young men and women, aged 14-25, participate. The 24-week programme – which was heavily over-subscribed – centred around the use of sports to develop teamwork and leadership skills, personal development and confidence-building, social awareness and engagement, and more.
The busy closing event this month featured inspirational speeches, discussions, an awards ceremony, and a big shared meal. The project team are now exploring options to continue the programme (funded up to this point by the EU Social Fund) – and are requesting any support or connections that might enable this.
Project co-leader Milly Rohman commented:
"I'm originally not from this area, but we've found so many talented young people here: the participants, but also the inspirational local players and coaches who helped deliver the project. So many young rising stars! We all just need to work to make sure young people get the community support they need to drive them forward, to thrive. I'm hopeful."
To find out more, or to offer support for the next phase, contact the Hamara Centre on (0113) 277 3330, or email milly@hamara.co.uk.