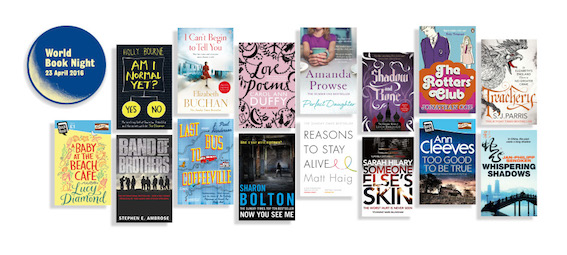 An event designed to encourage adults to rediscover the enjoyment of reading will be held at White Rose Shopping Centre on Saturday (23 April 2016) as part of the nationwide World Book Night initiative.
Running between 11am and 2pm in the Centre's central atrium, volunteers from Leeds City Council's South Leeds team will be giving away free books from a number of popular authors – some specially written for World Book Night to appeal to adults who have got out of the habit of reading for pleasure.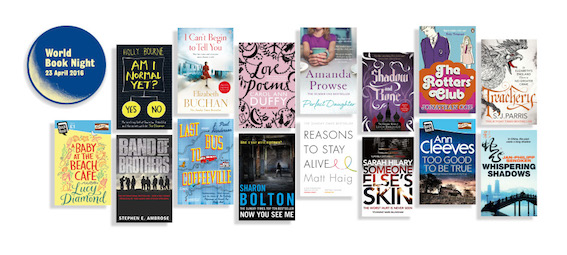 White Rose Marketing manager Francesca Simpson said: "We are delighted to be working alongside Leeds City Council to support this important initiative and we hope that as many people as possible will take advantage of the books being given away."
Francesca added: " World Book Night, which is run in conjunction with The Reading Agency charity, has proved a huge success since it began in 2011, with research showing that it has encouraged previous recipients of free books throughout the UK to read on a more regular basis."
Titles available this year include 'Love Poems' by Poet Laureate Carol Ann Duffy, 'Last Bus to Coffeeville' by J Paul Henderson, 'Am I Normal Yet?' By Holly Bourne; historical crime novel 'Treachery' by SJ Parris and 'A Baby at the Beach Café', Lucy Diamond's specially written follow-up to her best selling novel 'The Beach Café'.
Jas Dhariwal-Holmes, Leeds City Council's Community Hub Manager for Inner and Outer South Leeds said: "It is great to be able to bring this event for adult readers to the heart of a busy shopping centre and we would like to thank the White Rose team for their assistance."
Jas added: "The event is being supported by colleagues from libraries, One Stop Centres and Jobshops across South Leeds, who will be giving away the books, while being available to offer advice on the services that they provide for the community."