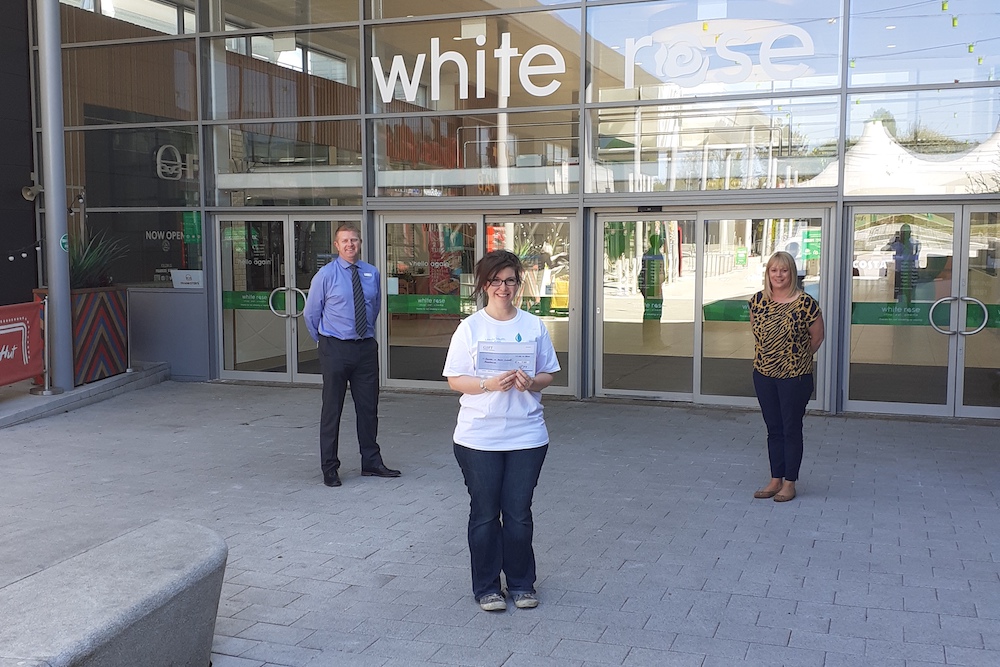 White Rose Shopping Centre has today (29 March 2021) announced it is donating £6,000 to Leeds South & East Foodbank to help support its vital work in the local community.
In a move that will extend the partnership between White Rose Shopping Centre and Leeds South & East Foodbank for another year, the donation will be used to meet the latter's ongoing overheads and infrastructure costs, meaning they are able to face the next stage of the pandemic in a strong position to offer additional support to those who need it. The shopping centre will look to further support the relationship by staging various fundraising activities in the coming year.
The Foodbank's ongoing aim is not just to provide emergency food, but also help clients obtain all available resources, help them to manage any physical or mental health consequences of their food poverty, and help them to address the circumstances that brought them to need help.
John Casey, Chair of Trustees at Leeds South & East Food Bank:
"Once again, Leeds South and East Foodbank are truly blessed that White Rose Shopping Centre has stepped up to give the local community their support during this ongoing pandemic recovery. Our continued partnership will ensure that the momentum they have helped us to achieve so far, will propel us into a more resilient, renewed level of service. A service which goes beyond simply emergency food provision, one where support is ongoing and tailored to better help our community to recover, rebuild, and thrive".
Steven Foster, Centre Director of White Rose Shopping Centre comments:
"The last 12 months have been an incredibly challenging time for so many in our local community so we wanted to show our continued support and admiration for the brilliant work that the team at Leeds South & East Food Bank carry out day in day out."
This post is based on a press release issued on behalf of White Rose Shopping Centre