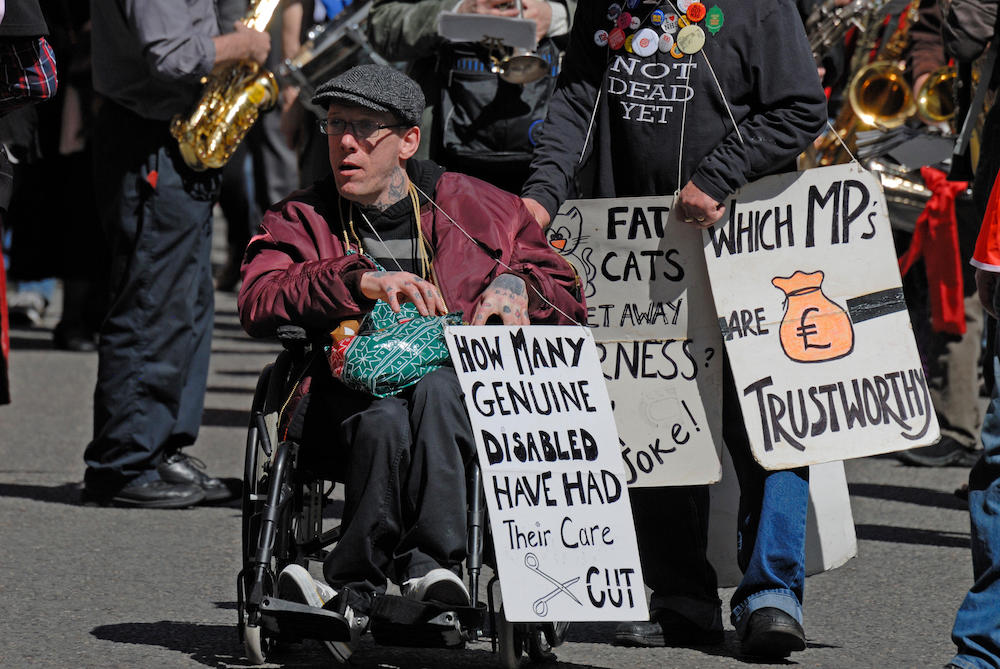 South Leeds residents speak out about "nightmarish" and unfair disability rulings
Hundreds of south Leeds residents have been hit with ​recent changes to welfare systems for those unable or less able to work.
And whilst the national government claims it's fighting benefit fraud, growing numbers of people are rising up to tell their stories of​ struggle, daft bureaucracy, and plain ​injustice.
South Leeds Life is sharing some of their stories – your stories – ​for​ the wider community ​to realise what's happening, to enable people to access support, and to help hold the government to account.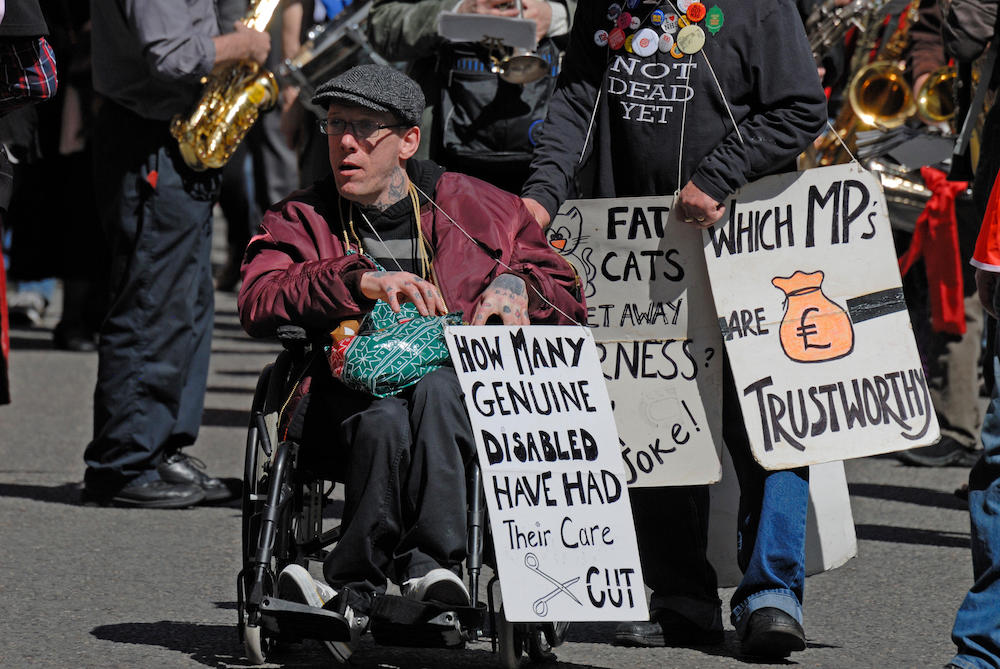 Robert, 55, ​has lived in Hunslet all his life. Suffering from learning disabilities since birth,​ ​he missed out on mainstream education, and – by his own admission – can barely read or write.​ As as adult, he ​received Incapacity Benefit, and lapsed into depression and solitude​ ​- until a lucky break ​in his 40s ​landed him a job at Pickford Removals, a job he loved for nearly 10 years.
But ​he was ​laid off in early 2016 following multiple ​inoperable ​hernias​ and other health issues that left him unable ​to lift or carry.
Not wanting to sign on for benefits, he​ initially​lived off his savings​ – but they ran out, and his battle for welfare ​began. In a story that ​a former senior Council officer described as ​​"all too familiar​", Robert and his family have ​since ​found themselves tied up in bureaucrat knots, pushed around, and ultimately discarded.
Robert ​briefly received Employment and Support Allowance (ESA)​,​ but this was quickly revoked after an assessment interview​ (conducted as ever by a private corporation)​ – at which his responses were twisted against him. He said for instance that he had, as a youn​g adult, cycled ​and walked ​regularly​ – which the assessors took as proof he was fit to work​ now. They also penalised him for "look​ing smart".
His family appealed​, but never even ​got a response. Desperate, he tried to register for Jobseekers Allowance (JSA) – but was rejected, because they considered him unfit to work. Another ESA assessment followed, and another rejection.
Increasingly unwell (Robert also suffers with gall stones, back problems, and limited mobility) and utterly frustrated, Robert is stuck in limbo, and left with nothing​; w​ithout his family, he'd be destitute. Bodies including Citizens Advice have so far said they can't help him. Robert told us:
"I'd love to work again, but it's not going to happen. ​There's nothing we can do, there's no point, so I'm left here with nothing."
Also from Hunslet, Gavin (38) has been ascribed​ by doctors​ a mental age of two – but that didn't stop the Department for Work and Pensions (DWP) hounding him to attend assessment interviews, and threatening to remove his welfare payments. Gavin's mother Kath called it:
"Stupid, hilarious, ridiculous – a total waste of everyone's time and energy."
And ​Wendy (53) from Belle Isle​ received Disability Living Allowance (DLA) throughout her adult life – us​ing it to enable herself to work. But DLA ​is be​ing phased out, and replaced by the infamous Personal Independence Payments (PIP). Infamous because thousands of people nationally have been rejected​ for it​, and lost invaluable lifelines to their previous lives.
Wendy speaks of the "nightmare" ​of f​inding herself dependent on friends and family for the first time in decades, unable to get to work, depressed – and battling in vain against an inflexible and uncaring bureaucra​cy.
These are just a small sample of the stories emerging across our communities, and the country.​​ Common themes are stress, hardship, depression, premature deaths, and even suicide.
The​ Centre for Welfare Reform estimates that ​people with disabilities in low income communities (who make up 4% of the population) are shouldering ​at least 13% ​of government cuts to welfare, losing on average well over £4,000 per year each.
For support with welfare claims and cuts, contact Leeds Welfare Rights Unit on (0113) 376 0452, or Citizens Advice on (0113) 223 4400. Campaigns include Disabled People Against Cuts (DPAC): www.dpac.uk.net. And please share your story with us, via our website – or get in touch.