Part one: Batley to Leeds Central Station
Our journey starts from the Great Northern section of Batley Station. Batley Station was much larger than it is today and was originally opened by the London & North Western Railway LNWR) in 1848 for its Leeds – Manchester service.
It was also used by the Great Northern Railway (GNR) branch line from Bradford to Wakefield via Dewsbury Central from 1864 to the 7 September 1964 when it fell to the Beeching Axe. Other than passenger services from here there was also a GN Goods only line direct from Ossett to Batley which lasted until the 1 May 1972. It was also the junction for the branch line to Birstall Station which opened in 1852, but closed to passenger traffic as a wartime economy measure in 1917 and to all traffic in 1963; there was also a line to Tingley and Beeston. With all this traffic the station was significantly enlarged with the addition of three extra platforms by the opening of this latter route in 1890, but reverted to the present twin-platform configuration after the closure and abandonment of the Bradford-Wakefield line in 1964/65. The present station is the ex-LNWR portion.
The line of interest started at Batley West Junction and was initially in two parts, the first running from this junction to Tingley West Junction; the second part was from Tingley East Junction to Beeston Junction. This 4¾ mile route was authorised by an Act of Parliament in 1881 although, the Flying Junction at Beeston was not for some reason included in the original scheme but was authorised in a later Act of 1899.
Apart from the relatively easy first half-mile between Batley West and Soothill Wood Colliery, which opened for coal traffic in 1887, work did not start on the rest of the line until the summer of 1887. There was a large amount of heavy engineering work on this line, a tunnel, a viaduct, and embankments. The first of these was Soothill Tunnel (sometimes referred to as Woodkirk Tunnel), this tunnel was 659 yards long incorporated a curve of 30 chains radius extending inwards from the west end for about 400 yards before a straight section took over to reach the east portal. Near the junction was the tunnel's ventilation shaft, and a gradient of 1:50 was encountered throughout the climb east.
An intermediate station was built at Woodkirk and opened in 1858, it had a special siding for excursion trains to stay while visitors went to Woodkirk Pleasure Gardens (sometimes called Soothill Wood Pleasure Gardens).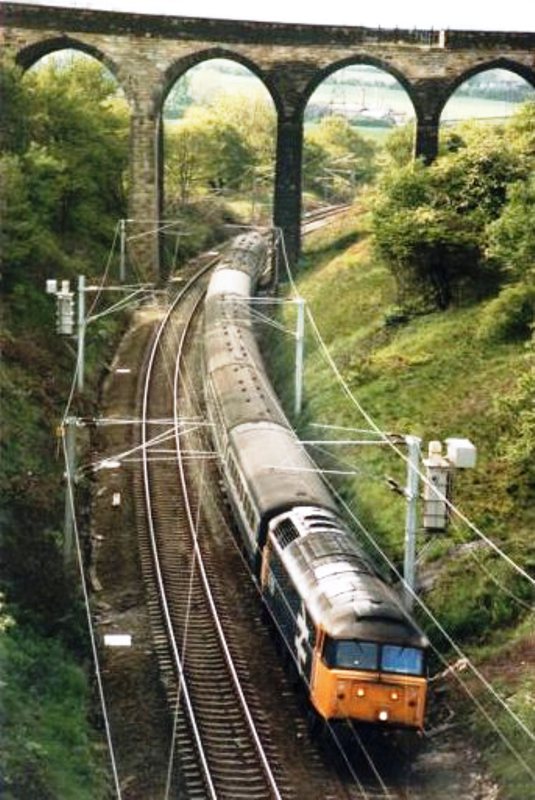 The Gardens were created by Wilhelm Gottlieb Kuhnel from Denmark, then living in Kuhnel House. The Census taken in 1891 shows August Kuhnel (landscape gardener) and his wife Catherine together with their three sons, Soren J. (cabinet maker and joiner), Matthias (gardener and coachman), and Theodor (solicitor's clerk), and a daughter named Kate aged 16, all living at Soothill Wood Gardens.
In the mid-1920s and early 30s the Gardens were owned by a family named Marrison and donkey rides seem to have been something of a speciality. Arthur Marrison was declared bankrupt in 1927 and the business was purchased by his eldest daughter Winifred, and in an Inventory of Assets there was shown one small brown donkey named Tammy and a monkey called Jenny.
Woodkirk Station closed to passenger traffic on the 23 September 1939. There were two quarries sited just north-west of Woodkirk and these gained a rail connection in 1892, this was after the start of goods traffic on the 1 July 1890. When the whole line was closed from Batley the section Woodkirk-Tingley remained open for these quarries to use.
Leaving Woodkirk the line moved on to Tingley West Junction. At Tingley the old station was demolished and a new one built on the same site this was of quite distinctive shape with its Potts Clock, and its entry in Dewsbury Road – roughly where the motorway depot entrance is now next to M62 junction 28. Tingley was a four-way junction station; Batley-Tingley, Tingley-Ardsley for Wakefield, Tingley-Morley High for Bradford, and Tingley-Leeds via Beeston.
The line for Leeds left Tingley East Junction towards the main line to Wakefield which it crossed for the first time by a five-arch viaduct 62 feet in height. This viaduct, which can still be seen today can be said to be a monument to yet another GN branch line built at great expense to compete with an earlier railway that already provided a direct link from Leeds to Batley and Dewsbury.
Leaving the viaduct the line curved left to run on an embankment parallel with the main line until it recrossed the main line (still the main Leeds-Wakefield-London line) on a Flying Junction at Beeston.
When travelling from the viaduct the retaining wall can still be seen on the right-hand side of the main line and there is also part of the wall on the left-hand side so this flying junction can be located with some precision, after the line crossed the junction it joined the main line at the rear of Stank Hall (close to the White Rose Shopping Centre) almost directly under the footbridge, this is still over the line.
Our next landmark was Beeston Station some 2½ miles south of Leeds Central Station. Remains of the platforms can be seen in a cutting behind the Whistlestop pub. Beeston was opened by the Bradford, Wakefield, & Leeds Railway in February 1890. This line opened in1857 and still forms part of the Leeds arm of the East Coast Main Line, Cross Country Line, and local services on the Wakefield line. Beeston Station closed to passenger traffic on the 23 March 1953, some four months before the Tingley line succumbed to closure, and to goods traffic on the 1 January 1962.
In pre-Beeching days Beeston Station was served by the Leeds Circular service that left Leeds Central calling at Holbeck, Beeston, Ardsley, Lofthouse & Outwood, Alverthorpe, Flushdyke, Ossett, Earleheaton, Dewsbury, Batley Carr, Batley, Woodkirk, Tingley, Beeston, Holbeck and back to Leeds Central. These services amounted to seven trains per day in each direction and lasted between 1890 and 1938.
Reaching Leeds Central our final stop. This station was originally a cramped London & North Western Railway terminus on Wellington Street, Leeds which opened on the 18 September 1848 with the line to Dewsbury. A new station was opened in 1854 as a Joint Station between the London & North Western, the Great Northern, and North Eastern Railways.
The last train from Leeds Central was an early evening one to Harrogate filled by the usual Birmingham RC&W DMU on Saturday 29 April 1967 to a salute of detonators laid on the track. Final closure was on the 1 May 1967. All services then moved to Leeds City to consolidate all Leeds train services in one station – the current Leeds station.
Next month Ken looks at the line from Beeston Junction to Hunslet.
This post was written by Ken Burton

Main photo shows Beeston Junction with houses on Dewsbury Road and the Cardinal Estate in the background
We encourage anyone living or working in South Leeds to use this website to tell their news. You can either use the Create an article for South Leeds Life page, or email us at: info@southleedslife.com