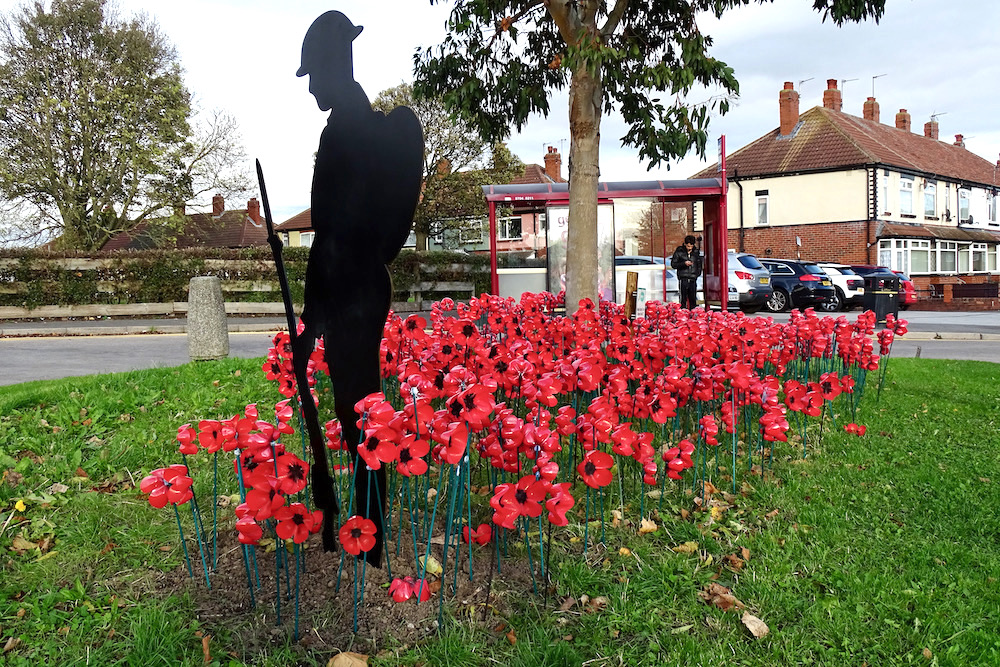 Events to remember those who died in the two world wars and other conflicts will take place across South Leeds this weekend 13-14 November 2021).
St Luke's Church will lead a Remembrance Service at Holbeck Cemetery, Beeston Road, on Sunday 14 November – Remembrance Sunday.
The event will start at 10:30am and include the two minute silence at 11am. 90 rocks painted with poppies will be laid at the Sword of Honour to mark the 90 war graves contained in the cemetery. The cemetery has been decorated with knitted poppies as in past years. People of all faiths and none are encouraged to attend the event.
Also on Sunday an Act of Remembrance will take place at St John & St Barnabas Church on Belle Isle Road at 10:55am followed by a Requiem Mass.
Acts of Remembrance will also take place at War Memorials around Hunslet as follows:
St Mary's church spire, Church Street at 12:30pm;
Hunslet Cemetery at 1pm;
Stourton War Memorial, Thwaite Gate at 1:30pm.
Yesterday we published details of the special Remembrance event in Hunslet Carr on Saturday at 11am. The event will particularly remember the 57 ex-pupils of Hunslet Carr School who died in the First World War. Click here to read it.
Members of Beeston in Bloom have been making poppies from plastic drinks bottles and created a display of poppies with a Tommy cut out at the bus turning circle on Town Street outside Beeston Primary School (see photo).