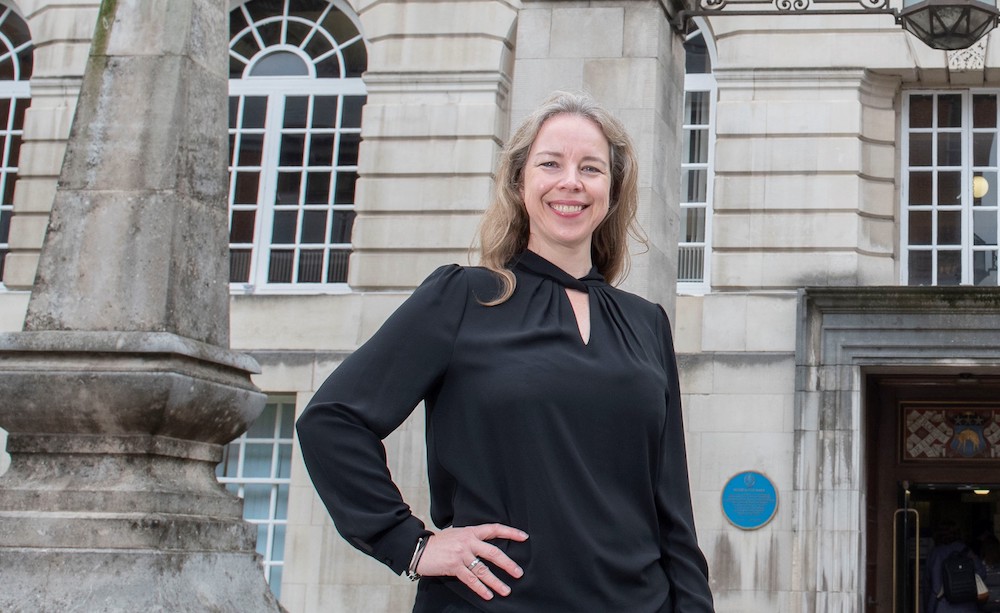 Sponsored content
"Internet services offering faster speeds, greater bandwidth and dramatically increased reliability will soon be available in South Leeds – and as soon as the city's full fibre network goes live, users will experience a leap akin to lightspeed when comparing old with new."
Kim Johnston, CityFibre's City Manager for Leeds
CityFibre, the nation's leading alternative provider of wholesale full fibre infrastructure, will soon be coming to a street near you to connect your neighbourhood to Leeds' very own full fibre network, future proofing its digital capabilities for decades to come.
Once this phase of build is complete, South Leeds will be among the first areas of the UK to benefit from our £2.5 billion Gigabit City programme, which delivered in partnership with Vodafone, aims to level up the country's broadband following decades of underinvestment.
As part of this roll-out, we have committed £120 million in private investment to deliver Leeds' digital transformation, which is set to connect practically every home and business locally by 2025.
The build is gathering pace, and residents of Beeston, Hunslet, Middleton Park, Holbeck and Belle Isle may have already encountered our green livery in their area. This will be marking out live construction sites, which O'Connor Utilities Ltd is managing on our behalf using a locally recruited workforce.
As an enabling infrastructure revered for its ability to boost efficiency, productivity and economic growth, full fibre is the essential foundation on which to thrive in the digital age. Its capabilities are about so much more than unlocking new forms of entertainment for the Netflix generation. For example, it can make home and remote working a reality for so many workers, it can bring entire smart city ecosystems to life and it can make other innovations such as telehealth more accessible to citizens.
This investment, alongside ongoing plans to regenerate the South Bank district and connect South Leeds communities to the city centre, spells a bright future for South Leeds. With the potential for children's playgrounds, event spaces, new pedestrian bridges that connect to Richmond Hill as well as improvements to the underpass near Beeston Road, residents can look forward to a connected future and a modern environment they can be proud of.
How are we going to do it?
In order to bring this brand-new technology to life, we need to deliver some extensive ground works to install the network. All over the country, we are working with carefully selected contractors who have the experience and capabilities we need to achieve this as efficiently as possible.
With projects of this nature and scale, it is inevitable that we will need to carry out installation works on roads and pavements in the area. It is our overarching goal to manage disruption at all times, and, we are working in collaboration with Leeds City Council to plan ahead and put measures in place to minimise impact. And, while installation works in a full street or area can take some weeks, we will only be working outside individual homes for a handful of days.
There will always be someone to contact with any queries or concerns. Look out for one of our site supervisors dressed in orange, or if you'd prefer, please feel free to call us directly on 0800 083 6160.
Keeping you in the loop
We are doing everything we can to communicate with people in South Leeds and provide as much information as possible. Many of you will have already met one of our team of doorknockers, who are working their way through South Leeds to talk to residents about the forthcoming works. They are very happy to help with any questions you may have.
We would like to thank residents in the communities we've reached so far for their patience and support, and as we progress into new areas, we hope that South Leeds' residents will bear with us as we future proof their internet services.
We strongly believe in the transformational potential of full fibre, and we can't wait to light up your streets and unlock the benefits the digital age has to offer.
If you would like to learn more about our Gigabit Cities and how you might be affected, please visit: cityfibre.com/gigabit-cities.
Sounds great, sign me up
We will continue to keep you posted on our progress, but if high speed, high capacity future proof full fibre broadband sounds right up your street, then you can speak to our partners at Vodafone today.
Vodafone will be using CityFibre's network to bring Vodafone Gigafast Broadband to customers in Leeds and you can pre-register for the service from today at www.vodafone.co.uk/gigafast/register. We aim for first homes to be connected to Gigafast Broadband before Christmas 2019.