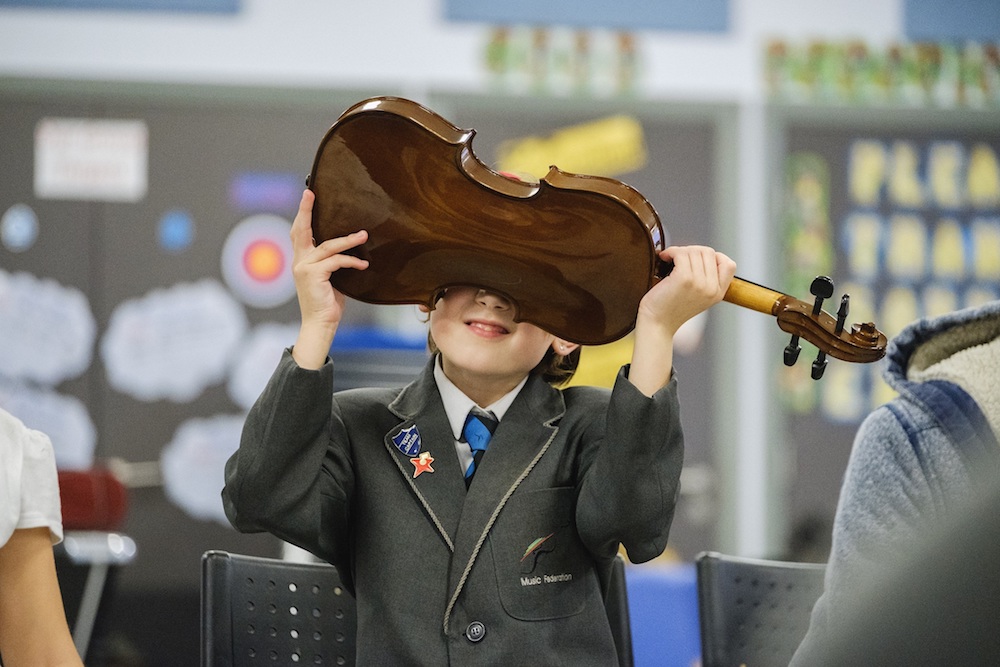 In Harmony Opera North has been named as a finalist in The National Lottery Awards 2018 with the chance of winning £5,000 to benefit children locally and to share more widely the advantages learning a musical instrument can bring to young people from all backgrounds. But they need your help as the awards are voted for by the public in an online poll.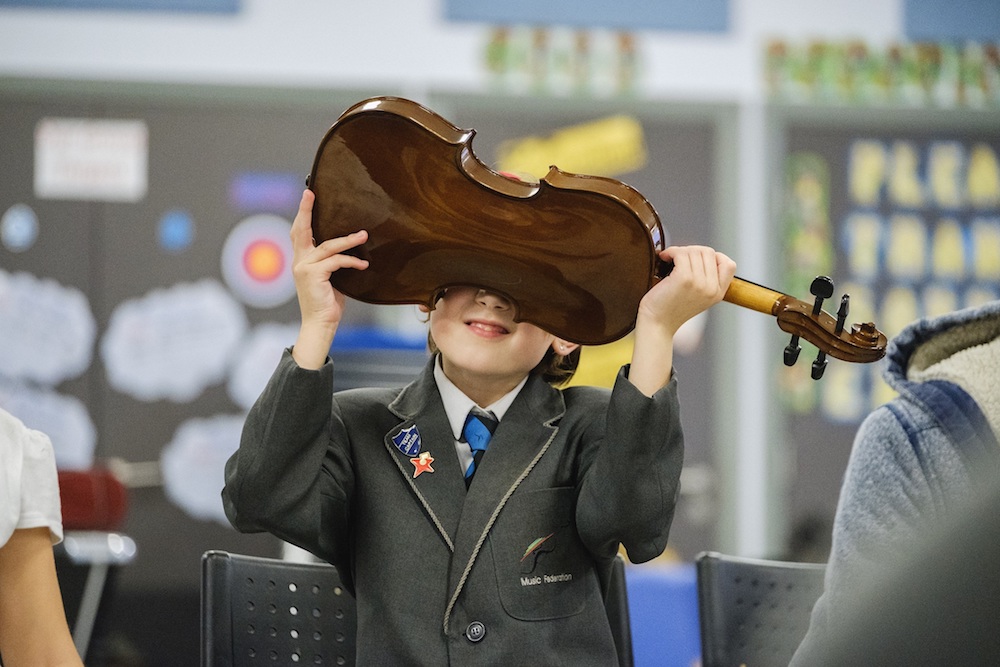 An annual search for the UK's favourite National Lottery-funded projects, the awards celebrate the inspirational people who do extraordinary things with the money they are given. Shortlisted alongside six other initiatives, In Harmony Opera North is competing for the title Best Arts Project.
Opera North's innovative community residency, which has been running since 2013, currently involves over 1100 pupils in three schools in south Leeds: Windmill Primary School in Belle Isle, Low Road Primary School in Hunslet and New Bewerley Community School in Beeston. The project gives every child the chance to learn an orchestral instrument, to sing in a choir, and to perform both in Leeds and further afield. The knock-on benefits among the pupils have included better communication, increased confidence and self-worth, creative problem-solving, adaptability and perseverance.
Andy Gamble, Executive Headteacher, Low Road and Windmill Music Federation, said:
"The In Harmony project enriches the social, moral, spiritual and cultural aspect of our curriculum in a way that no other project can match. It has brought communities together and acts as the unifying thread in the tapestry of our ongoing achievements. Levels of parental engagement have soared over the term of the project and relationships across our school communities are fantastic. My pupils exude pride and passion for the programme. Long may it continue to change lives for the better."
Jacqui Cameron, Education Director, Opera North, said:
"It is a real testament to the hard work and dedication of the In Harmony Opera North team to have reached the finals of these prestigious awards. Winning the prize would be a fantastic boost to the project and ensure that even more children across Leeds get the chance to access high quality music education and to discover the pleasure instrument playing and singing can bring."
If you would like to support In Harmony Opera North, you can cast a vote on www.lotterygoodcauses.org.uk/awards or tweet using the unique hashtag #NLAInHarmony.  Public voting ends at midnight on Friday 27 July 2018.