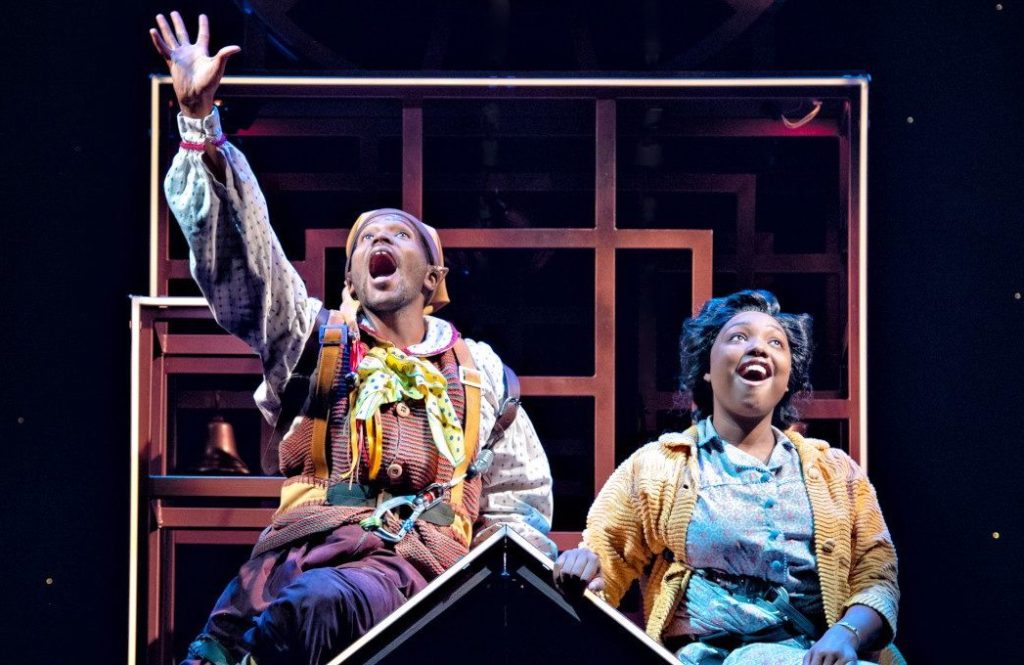 The Night Before Christmas is beautifully engaging from beginning to end!
The show is performed by two amazing actors who transport you deep inside the storyline by constantly interacting with the audience. At some point they make you feel that the whole performance is made only for you. You can feel the eye contact. However, that intimate feel is, at times, broken by the joyful sound of kids having a proper loud laugh.
The play also surprises because the actors beautifully communicate by using hands sign language. That really made the whole thing even more special and unique.
I loved it, my partner loved and my toddler loved. A must-see play
The Night Before Christmas runs at Leeds Playhouse until Saturday 28 December 2019. Age guidance: 3-7 years. Tickets: £14-£18 from (0113) 213 7700 or leedsplayhouse.org.uk/events/the-night-before-christmas-2
This post was written by Andre Ribeiro
Photo: Lladel Bryant as Elf and Alexandra James as Carol by Anthony Robling
We encourage anyone living or working in South Leeds to use this website to tell their news. You can either use the Create an article for South Leeds Life page, or email us at: info@southleedslife.com