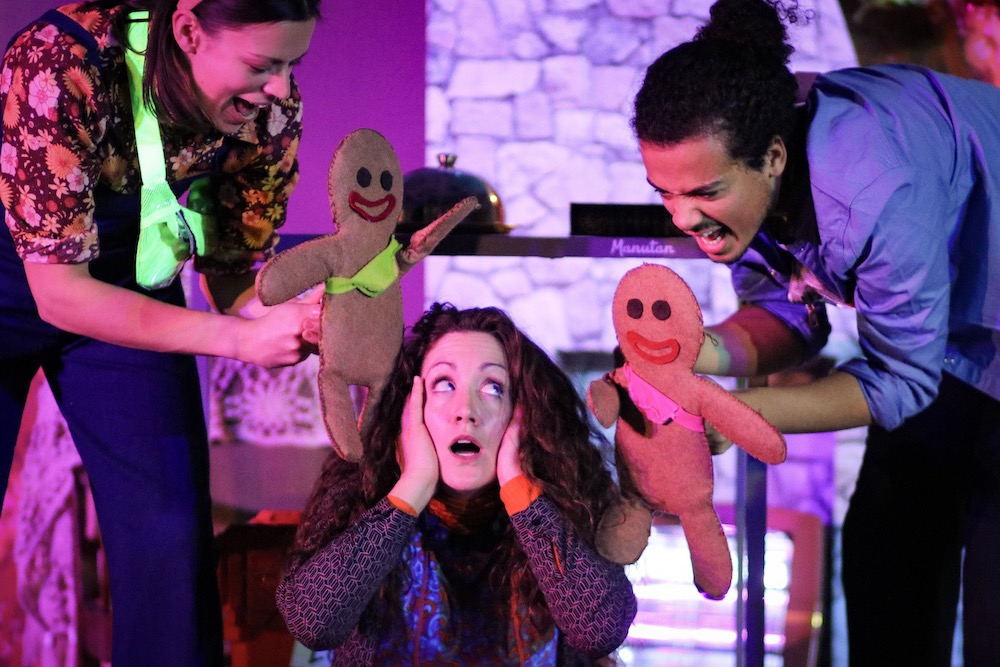 If you go down to Leeds Library this Christmas you're in for a big surprise. If you go down to Leeds Library this weekend you'll never believe your eyes!
Behind the shelves of books you'll find that Wrongsemble have returned after last year's successful 'The Princess and the Sprout' pantomime, to present 'Hansel and Gretel'.
The play starts at Library locking up time, but before the grumpy Chief Librarian, her shy young assistant, and the timid Security Guard can leave the building a freak storm hits, forcing them to spend the night in the Library. To while away the hours the trio decide to turn to the books on the shelves and choose Hansel and Gretel as the story to read.
What follows is the tale we all know of children getting lost in the woods and discovering a gingerbread house inhabited by an evil witch. But at the end of the story the Librarian isn't happy about the apparent lack of character written into the Witch's part of the story.
Through music, song, jokes and slapstick, the ensemble cast take on a miriad of roles to tell and retell the same story in different ways.
Our two kids, aged 4 and 8, sat enthralled throughout the 60 minute performance, and there was plenty for us grown-ups to enjoy too. This really is a brilliant and engaging way to spend an hour with the family, as a break from the hustle and bustle of Christmas.
Performances take place regularly through to Sunday 5 January 2020 in Room 700, the multi-use arts space on the 1st floor of Leeds Central Library. Tickets cost £6-8 with a family ticket (four) for £24. Visit www.wrongsemble.com/hansel-and-gretel for more information.
This post was written by Ewan Mitchell

We encourage anyone living or working in South Leeds to use this website to tell their news. You can either use the Create an article for South Leeds Life page, or email us at: info@southleedslife.com