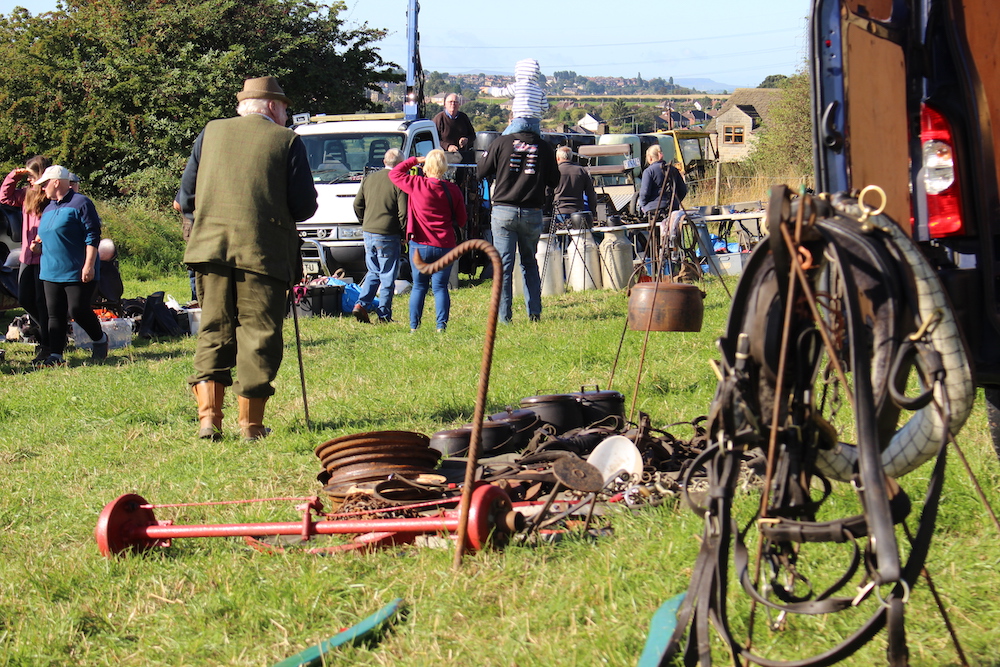 Leeds GATE, which works to improve the quality of life for Gypsy and Traveller people across West Yorkshire, has revealed shockingly high statistics of suicide cases and poor mental health among the community in its latest report.
The charity links this worrying find with a number of factors including negative experiences involving social exclusion, accommodation, financial security and employment – all leading to poor mental health.
One Leeds GATE staff member said:
"You cannot underestimate the impact of racism and discrimination on our members' mental health. Someone may be coping okay, then a little thing will happen which reminds them of the challenges and barriers they face just because they are a Gypsy or a Traveller and this will set them back in their recovery."
Not only this, but once a community member falls down, an unequal access to healthcare services combined with low literacy levels means it is very difficult for Gypsy and Traveller people to pick themselves back up. For example, a recent NHS survey found 39.3% of Gypsy and Traveller people are unhappy with their access to a GP, compared with only 26.2% in the non-Traveller community.
The Don't Be Beat report, which has officially published today on World Suicide Prevention Day (10 September 2020), reveals how Leeds GATE learns of a new case of completed suicide every two months. In other words, a minimum of six suicides take place every year in this community alone.
These figures are mirrored across the UK, with members of the Gypsy and Traveller community being, on average, between six and seven times more likely to end their own life compared to the rest of the population.
But Leeds GATE is suggesting a tried and tested solution. Back in 2017, staff members at the charity discovered that 60% of the community members accessing advocacy support due to poor mental health had, at some point, made plans to end their own life. Following this, the team launched their Don't Be Beat project.
This model delivered a mental health advocacy service, embedded peer support groups and provided 'SafeTalk' training to groups and organisations in contact with Gypsy and Traveller people such as the community members themselves, the Leeds GATE staff or clergy in both the Church of England and Catholic Church. This was done in order to encourage a space of informal, relaxed conversation.
The Leeds GATE staff also delivered Gypsy and Traveller awareness training to statutory healthcare professionals working in the field of mental health, to ensure these people are included instead of alienated.
Having carried out this programme for over two years, Leeds GATE has seen very positive results. One member, 33-year-old James, suffered from complex mental health conditions as well as being an unpaid carer to a number of relatives who he shared accommodation with. Through SafeTalk sessions, James opened up about this and now has weekly therapy sessions through the NHS in which he sees his new mental health support worker. He reports that his stress levels are much more manageable and his life has changed for the better.
Leeds GATE hopes that in sharing this model, and its results, similar organisations operating in other areas can replicate the approach to create happier, healthier lives for their community members.
Chief Executive of Leeds GATE, Helen Jones, said:
"Right now, there's lots in the news about a pending mental health crisis in the UK due to Covid-19. But many Gypsy and Traveller people were already in this crisis before lockdown.

"Plus, when a suicide does take place, the shockwaves it sends around such a tight-knit community is unimaginable. Unfortunately, this knock-on effect often leads to another tragedy.

"Ultimately, there is no such thing as a 'hard to reach' community but there is such a thing as systems that have been set up to exclude certain types of people. We have shown that there is a better way and we hope that, in publishing this report, we can help similar organisations to achieve the same result."
The full report can be downloaded here, on the Leeds GATE website.
This post is based on a press release issued on behalf of Leeds GATE